Today I'm happy to share a new post of my favourite feature on this blog again: An Everlasting Apparel post! The wonderful Lisa from fair fashion blog 'at least' talks about her everlasting piece and why she wants to keep it for years and years. If you're new to this blog: Everlasting Apparel is a column where I ask my favourite fashion bloggers and creatives to share their most beloved pieces with us. Not new items, but clothes that have a story connected with them from years of wearing them. Because isn't that so much better than new anyway?
Tell us something about yourself & at least!
I am Lisa, a fair fashion blogger from Berlin. Next to writing about ethically made clothing, I also enjoy sewing a lot and have recently started to get into coding too. I care a lot for environmental issues and think that there needs to be more action taken. At some point I felt that there wasn't enough done so I just figured that instead of complaining I could start something myself.

How would you describe your life at the moment?
Although I'm at the end of my twenties, I'm still looking for my dream career – probably like most of us ;) It can be a little tough sometimes but I also love that I get to try out lots of new things.
Where and when did you find your everlasting piece?
It was more or less by accident. I was browsing Vite en Vogue for a pair of jeans about a year ago. Over there I found this second hand pair by All Saints. They fit really good and never wear out so it's my go-to pair of pants. I've been wearing them a lot last year! I even had to mend them twice which is holding up pretty good – until now at least ;)
Is there a special story connected with this outfit?
I think there's a lot but I can't remember one in particular. I've been wearing them so often, you know? They've been watching some epic movies at the cinema with me, went to the Biergarten a lot and also accompanied me to romantic dinners.
Why do you think slow fashion is important?
This might sound a little radical, but slow fashion to me is actually the only way to go. Fast fashion is polluting our environment, maltreating people but also messes with our minds. It constantly gives us a feeling of unworthiness for not keeping up with trends or not looking fashionable. This is poisonous and distracts us from what life should really be: moments, not things.
Thank you so much for taking part Lisa! I agree – black skinny jeans are definitely an everlasting piece. They can be worn for years and years. If you want to follow Lisa over on at least, her blog is over here and her Instagram is great too!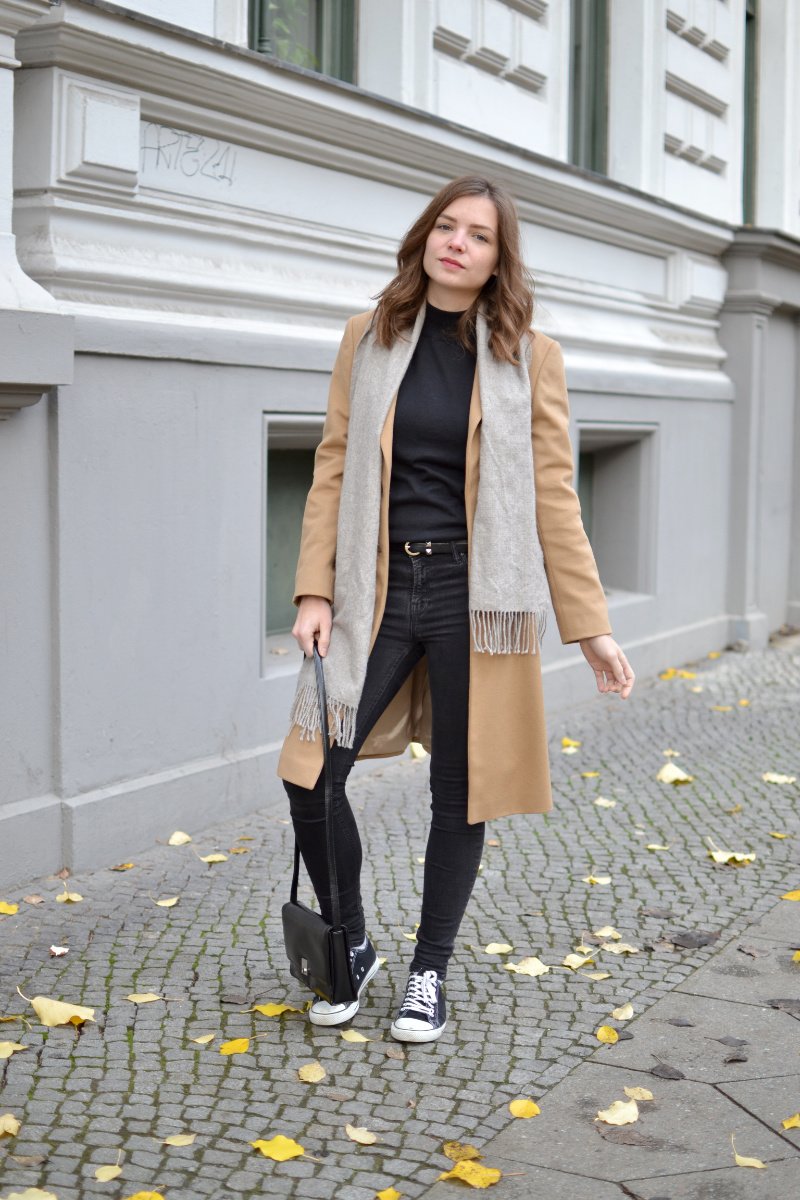 About Everlasting Apparel
We live in a world where we don't really keep old clothes, we buy new ones. For me, that's not what sustainable living is about. For this fashion feature I ask bloggers and creatives to show us one of their favourite pieces of clothing. Something they have loved wearing for years. Not fast trends, but something you can wear a lifetime and always feel good in. Those are the pieces that we need to start looking for in our closets.