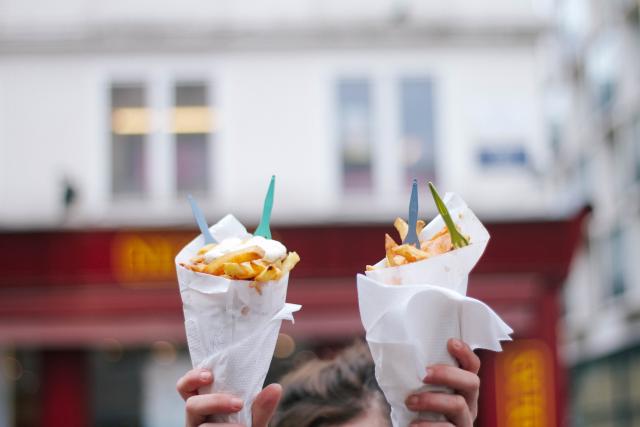 Starting my internship and working full-time has been wonderful and exhausting at the same time. One of the things that definitely took the back burner: Cooking and proper lunch food. So after going out for lunch every day (definitely too expensive) or living off Tesco ready-made soups for a few weeks, it was time to start having meal preparation evenings (usually for the next 2/3 days), save some money and still have a little bit of diversity.
By the way, a little veggie update: I'm still going strong and living completely vegetarian! I've never managed to actually stick to it for such a long time (without the smallest exceptions) and to be honest, I've never craved meat so much before in my life (not even in the non-vegetarian days). It's always the things you can't have, I guess? I'm too happy about being strong and not giving in to give up now though, so all is good (and I hope the cravings will soon dissappear).
So here we go, my favourite filling, make-ahead meals, that can easily be reheated in the microwave or eaten cold. As environmental living is a thing on this blog, all the recipes use ingredients that are in season at the moment (also because I'm way too broke to afford vegetables that arent' ;).
Soups
I normally make enough for two meals, so it's actually worth cooking, but I don't have to eat the same thing for a week.
Sweet Potato Detox Soup | Broccoli Detox Soup | Quick Red Lentil Curry
Salads
In winter I don't really enjoy cold, lettuce salads, but those with quinoa/grains? Whole other story.