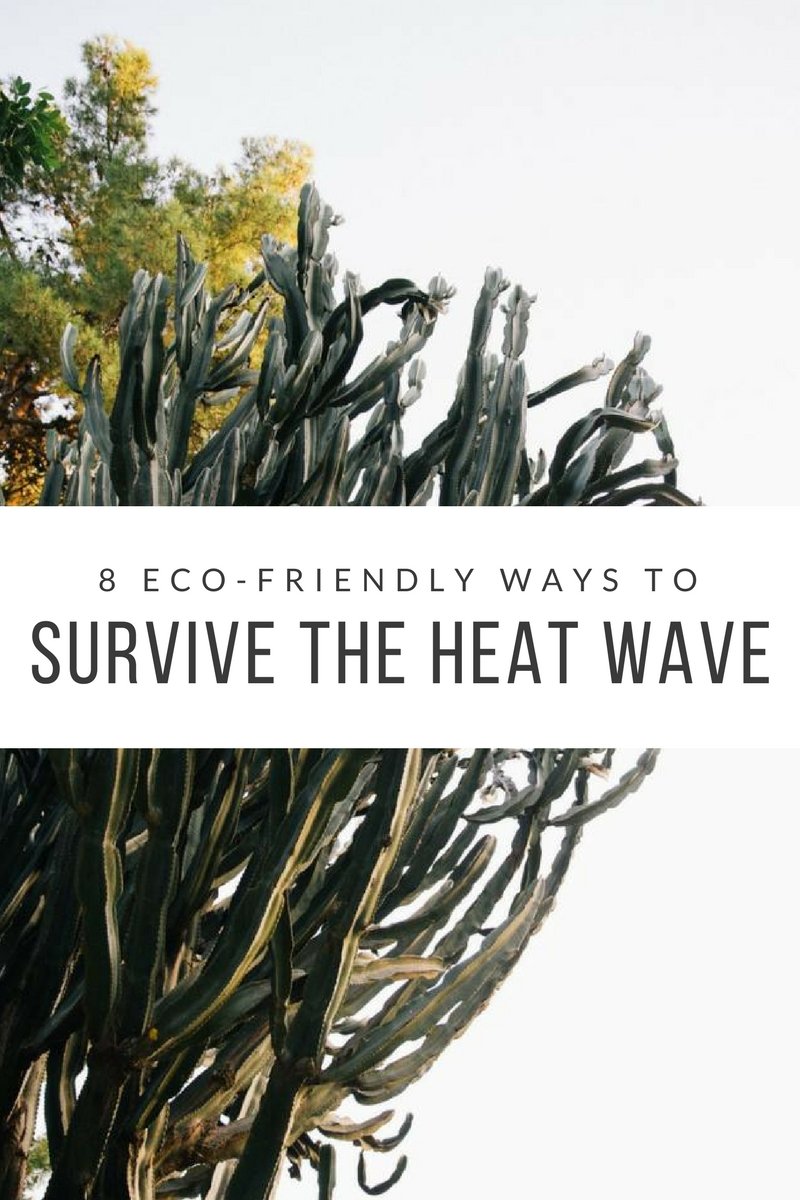 Happy Monday! How was your weekend? What can I say, mine was H-O-T! We had a heat wave in Germany and there weren't many things we were able to do apart from trying to keep cool. I'm not complaining though, I love that it's finally summer around here! Since showering all day or blasting the (in our case non-existent) AC aren't really eco-friendly or sustainable, here are my top tips how to keep cool and not put more pressure on our environment.
Surviving the heat wave
+ Have a cold foot bath! This is especially helpful if you are working/studying from home and  already have to sit at your desk.
+ Make home-made iced tea. One bag of mint and one bag of black tea in a bottle with cold water in the fridge for an hour: Perfect iced tea.
+ Take a trip to the library. Or Ikea. Or the grocery store. Anywhere it is cooool.
+ Resist drinking ice-cold beverages all of the time. Your body uses energy to warm these up to your body temperature so you will feel hotter despite drinking something cold. Same goes for the ice-cold shower.
+ Draw the blinds as soon as the sun comes around (and open everything up early in the morning when it's still cool). (more…)