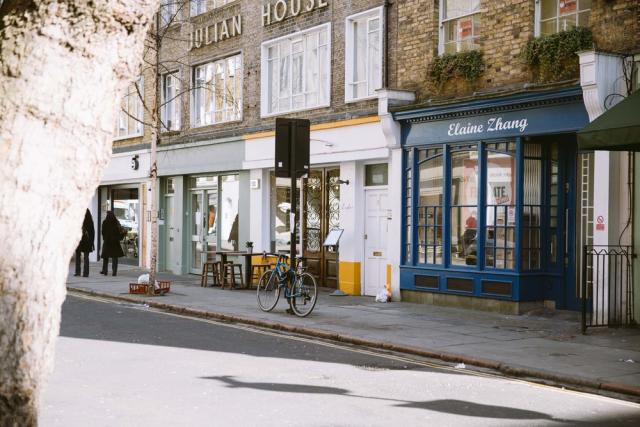 One of the things I love(d) while traveling and on the road: Getting souvenirs in the form of clothes, shoes and accessories. Shopping in foreign countries has lost a little bit of its appeal now that we can get most labels online anyway and the High Streets all over the world pretty much look the same, but it's still really nice to have a blouse or clutch to remind you of your lovely holiday.
Now, some of you might remember that I pledged to only buy fairly produced or second hand clothing since the New Year. And commercially produced clothes don't suddenly get fair just because they are sold in Spain instead of Germany. I have to be completely honest, my resolution has been going quite good so far, but the maxi skirts and dresses worn by stylish French women were reeeeally tempting. I managed to return back home without a new 'unfair' addition to my wardrobe, but it was harder than I thought so here's some tips I picked up along the way:
1 | Get some other souvenirs to remember your trip. On my recent roadtrip I brought home a beautiful stoneware bowl from Barcelona and a wooden spoon from Grasses. They were maybe over-prized but they are handmade and I will own them for the rest of my life if they don't break (something I probably couldn't say about a summer dress). I also took millions of pictures, so this trip will definitely be remembered.
2 | Hit up thrift stores and flea markets. I must admit I'm not the best at finding gems at those places, but at least I found a few nice books and accessories on my travels.
3 | Do your research before traveling. Just write a list of local ethical boutiques or traditional workshops and you're good to go and take something nice home without feeling guilty.
4 | Get inspired by the people on the streets. Note what styles people are wearing and which outfits you really like and remember that on your next ethical shopping spree.
5 | Lastly, but most importantly: A good trip is NOT about the souvenirs you buy. It's about the people you're with, the things you get to learn about yourself and the history of another country, the beautiful sights, architecture and nature you get to see, the foreign food you get to try and the people you meet. The success of a holiday doesn't depend on the question whether you bought that dress or not! See it this way, if you are not shopping, you've got so much more time to experience and see the things around you! Make the most of it.
What about you? Do you like shopping or getting souvenirs abroad?
Picture by Helena La Petite.
6 Comments