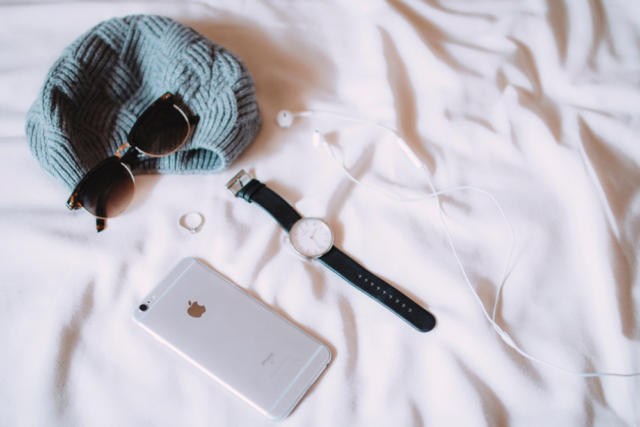 I listen to a TON of podcasts every day. Whether it's while I'm cooking, cleaning or jogging outside – I am always listening to a podcast. Since I really enjoy finding new ones to listen to, here's some of my favourites:
Creative/Business Podcasts
Make it Happen | The motto of this podcast is: A podcast for curious, big-hearted, purpose-driven creatives. And that's exactly what it is – Jen talks about truly interesting topics for creative business owners or bloggers. She tackles issues like finances, being an introvert or mastering Instagram (one of the most recent podcasts was with one of my Instagram favourites, Sarah from Me+Orla!). A big favourite.
Elise Gets Crafty | Elise has been a 'personality' in the creative business and blogging world for years, but for some reasons I've never followed her anywhere. Until finding this podcast. Now I'm obsessed: it's funny and relatable and Elise talks about a topic I love every single week. My favourites: How to start the year with intent, pursuing creative dreams and when it's time to just go for it.
Lifestyle Podcasts
Curious Minds | I LOVE this podcast. Seriously. The topics are so interesting and different and the interviewees super-knowledgable – it's the perfect mix. Topics range from 'How we learn to eat' to 'Designing cities that fuel innovation'. As I said, a great podcast.
Happier | This is a fun podcast to listen to on the road – filled with loads of little anecdotes and tips. It's created by Gretchen Rubin and her sister Elisabeth Craft and I would recommend it to everyone who wants to change a few small habits in their every day life. They have one idea to 'try at home' every week and I'm always trying to join in. You should too!
Spiritual Podcasts
HTB Sunday Services | I went to HTB church while I lived in London and I definitely miss the amazing services. Thankfully there's always podcasts – and this one provides an inspirational half hour for your everyday life. My favourite: The ladder of hope.
Reality LA podcast | Funnily enough, I found this podcast and the church through instagram! Someone recommended the latest service, I think. I listened – and subscribed immediately. They are doing a teaching series on Ephesians at the moment and it's so insightful (and challenging in a good way) every time.
That's it for now – what are your favourite podcasts? Any great new discoveries?
Picture via Stocksnap.
2 Comments