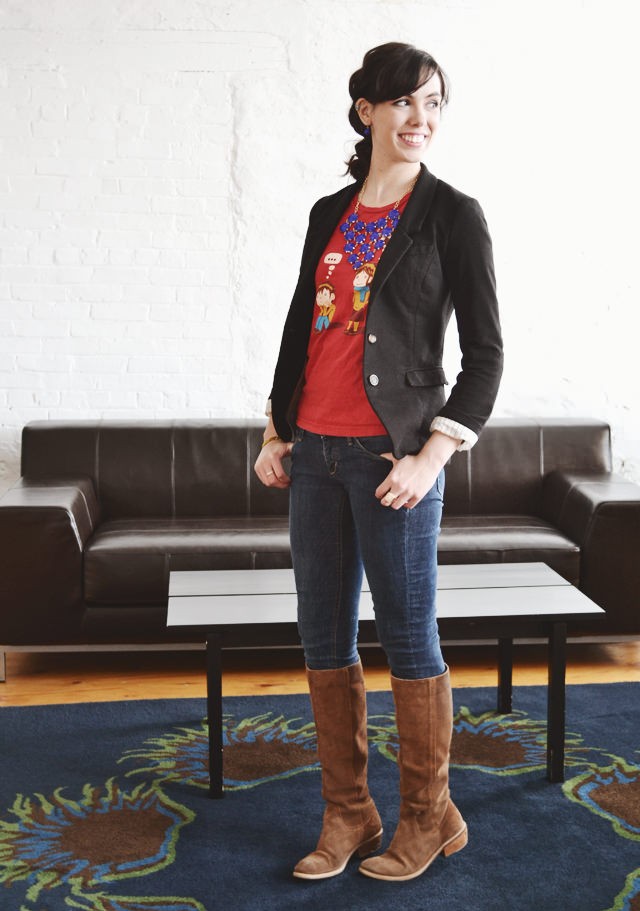 It's Thursday, so it's time for a new edition of Everlasting Apparel. It's so much fun seeing which items people have loved for a long time. Today Kyla has been so nice to contribute something and she doesn't only have one, but three staples she couldn't live without. Thanks for sharing it with us, Kyla!
Tell us about yourself & Kyla Is Inspired!
Hi everyone, I'm Kyla, from Kyla Is Inspired. I blog about design, illustration, and fashion. When Hanna approached me about Everlasting Apparel, I knew I had to participate. I normally only share outfits with really unique pieces, but the reality is, I wear a lot of the same clothes!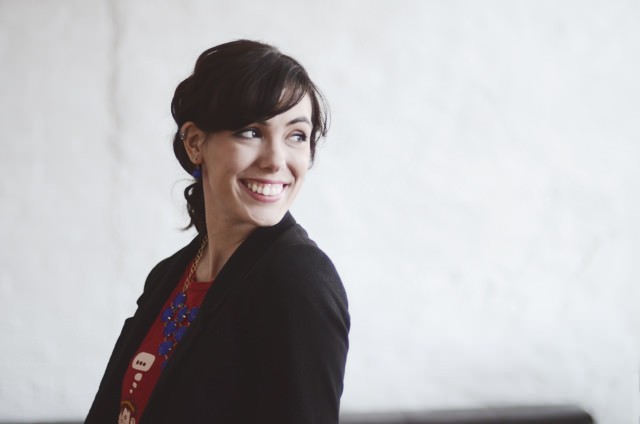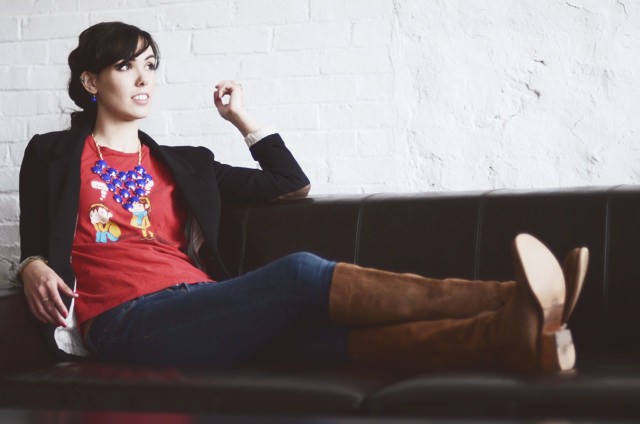 What's your everlasting piece?
One of my favorite items in my wardrobe are these thrifted suede boots. I got them about 4 years ago and wear them at least once a week (the only exception being when it's super hot out).
And the blazer? Such a staple. Like the boots, I probably wear this at least three times a week. Everyone should have a classic blazer – at least for me, it instantly takes a casual outfit into something more sophisticated.
I also had to include this Threadless shirt that I got five years ago. I own about 30 Threadless shirts, but this one is my absolute favorite. During high school, I related to the subject of the shirt: girl likes someone, they have no idea. I always wear it! That's my favorite part of wearing clothes I've owned for years: feeling nostalgic :)
Thank you Kyla/Kyla Is Inspired for the pictures.
About Everlasting Apparel
We live in a world where we don't really keep old clothes, we buy new ones. For me, that's not what sustainable living is about. For this fashion feature I ask bloggers and creatives to show us one of their favourite pieces of clothing. Something they have loved wearing for years. Not fast trends, but something you can wear a lifetime and always feel good in. Those are the pieces that we need to start looking for in our closets. Go here for more Everlasting Apparel pieces.