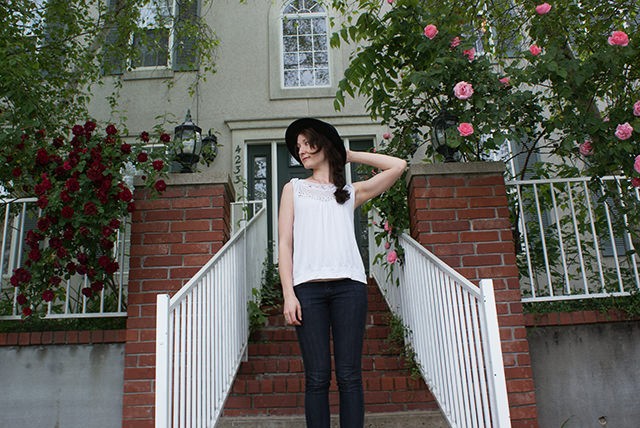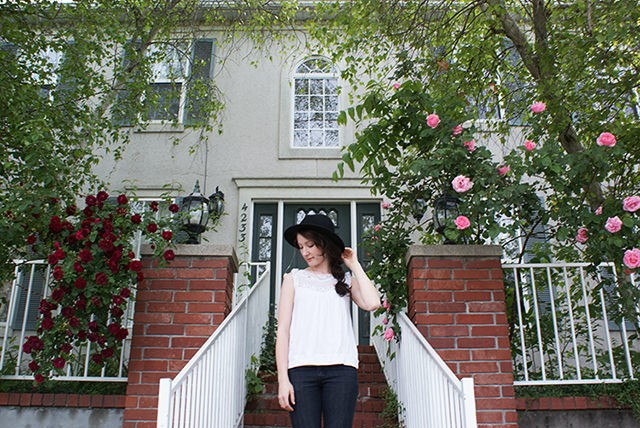 Have you guys met Madison Hedlund yet? She's a life coach and a speaker supporting women on their journey to self-acceptance. Pretty cool right? Today she agreed to share her everlasting garment with us! Here's her story.
Madison Hedlund's Everlasting Piece
Nice to meet you, I'm Madison Hedlund. I got this shirt in high school from a local thrift store. My mother was an avid thrifter, that is the better way to say she was extremely frugal. Each season my mother would make a list of what we needed new; socks, jeans, black shoes, tank tops (etc.) and how many of each we needed.
We were to go to the thrift store and search for what we needed there before going to any malls. My step dad got to take us to the mall later and we always got more than we wrote on the list, but that is how it went. Thrift first, mall second. It make me mad as a teen but now I truly see the benefit. Most of my clothes today are second hand. I have learned how to find good buys and how much for something already worn is too much. Plus, I am less attached to my clothes since I never paid full price anyway.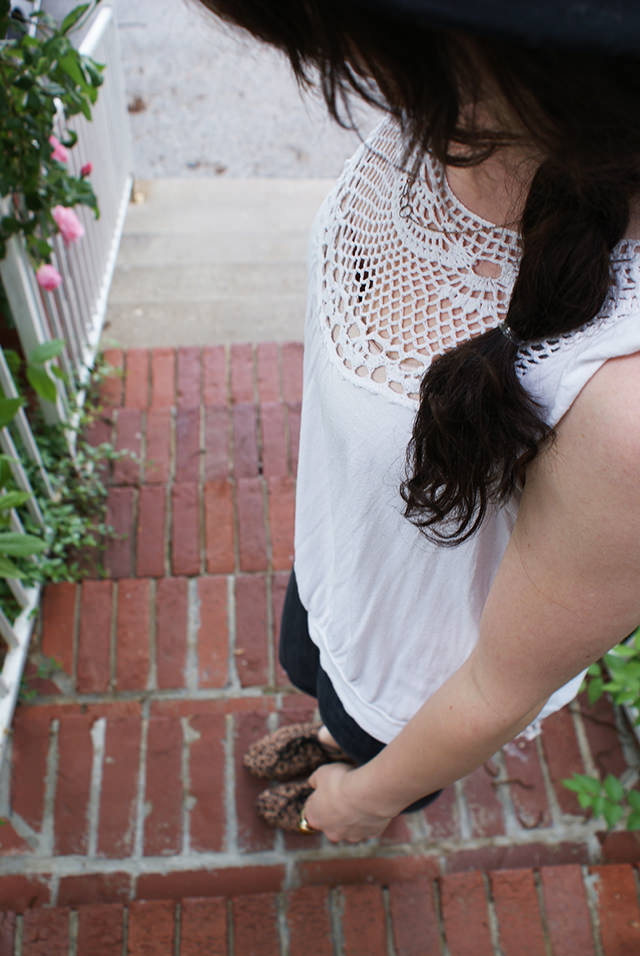 The blouse of my dreams
That brings me back to this shirt. This shirt was thrifted when I was a sophomore in high school. That was over seven years ago, so it is well over seven years old when you factor in that someone owned it before me. I purchased it before the lace/crochet trend, so everyone at school told me I looked like I was wearing a doily. My high school boyfriend even commented that I wore grandmother clothes. I will take that as a compliment. Ha!
Every summer since I got it it has been my favorite. It is comfortable, loose, white, and just feminine. It is one of those shirts that is comfortable like a t-shirt, yet pretty so I can dress up a pair of jeans. This shirt has lasted me a while and I don't plan to toss it any time soon, but if I do, you will find it donated to a local thrift store. Keep your eyes peeled!
All pictures kindly taken by Madison Hedlund.
About Everlasting Apparel
We live in a world where we don't really keep old clothes, we buy new ones. For me, that's not what sustainable living is about. For this fashion feature I ask bloggers and creatives to show us one of their favourite pieces of clothing. Something they have loved wearing for years. Not fast trends, but something you can wear a lifetime and always feel good in. Those are the pieces that we need to start looking for in our closets. Go here for more Everlasting Apparel pieces.