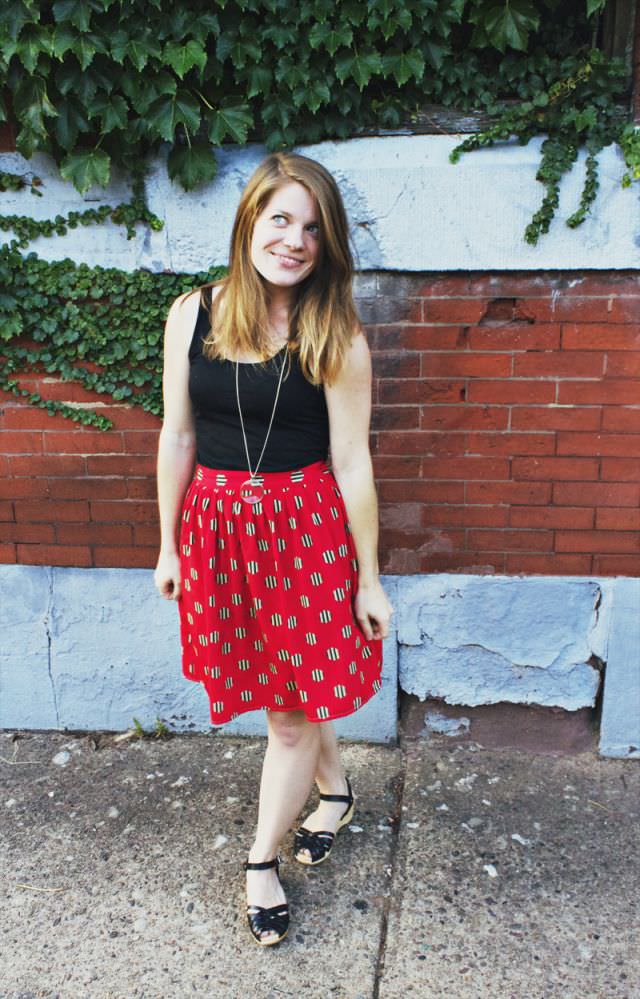 I know I write this every week, but I seriously can't believe how many great people are willing to share their stories for this column. This week I am happy to introduce Bekuh from Secondhand Sundays. She's a blogger by night and Communication Coordinator for BHLDN (the dreamy bridal sister company of Anthropologie) by day. On her blog she shares lovely snippets of her life, I especially loved her History of A Traveller column (which has sadly ended). It has made me itch to just go ahead and start living in another country (although that will have to wait a few years…). Here's the story of her favourite long-loved piece:
I'm a bit of a sentimental dresser and tend to keep clothes for-ev-er, or at least until they fall apart. After a long debate I finally settled on this goofy polka dot skirt as my Everlasting Apparel.
Of all the pieces I own this thrift store purchase, from 2009, probably has some of the fondest memories attached. It's the skirt I kissed my now husband in for the first time, it's seen me through the end of college and my first three jobs, it's lived in four apartments with me, and it never ceases to get complimented.
The skirt was long when I first bought it, but a quick alteration and the dowdy striped/polka dots of the 80s instantly transformed into a modern statement piece. I've worn it a million times and it never gets old. Skirts like this don't come around every day, and it's a reminder to me that you don't have to spend a lot of money to acquire a wardrobe you really love.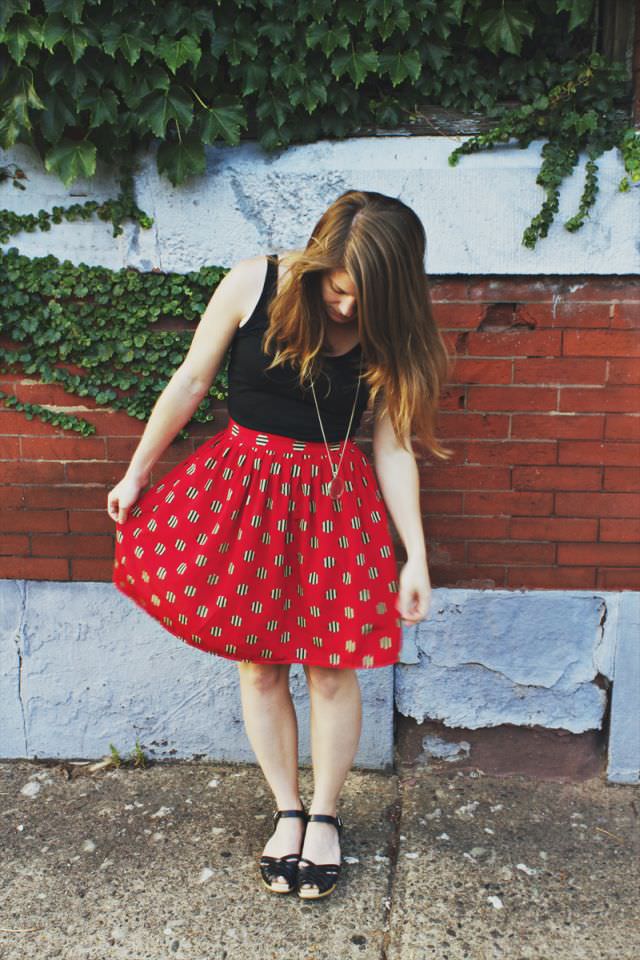 All pictures by Bekuh Browning.