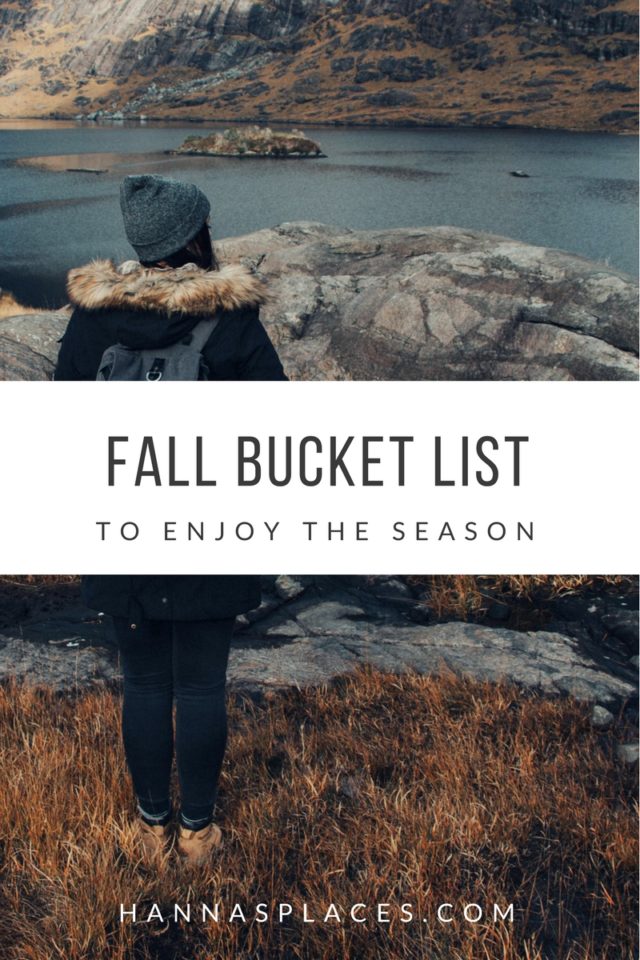 I've said it countless times, I'll say it again: I L-O-V-E autumn! Especially late September/early October, when you can still remember the sweet summer sunshine and appreciate the cold mornings and crisp leaves even more.
Everybody is quoting F. Scott Fitzgerald at the moment – Life starts all over again when it gets crisp in the fall. Well, what can I say, it's so true! Autumn has always been a really productive time for me, the time to start new things and get creative. And after an inspiring and long day, there's nothing better than sitting down with a cup of coffee, listen to the rain outside, get the knitting needles out and just relax. Here's a list of what I'm looking forward to this autumn.
Eat
So much comfort food. No fall bucket list is complete without Käsespätzle, Maultaschen, Pillekuchen and Mutzen. If you don't know these are all great German dishes to eat this time of year. They can't be translated, but look the recipes up and try them. I don't think anybody could actually dislike them!
Drink
Lots and lots of chai latte as I'm trying to master making it at home. And of course, hot cocoa, coffee and tea, anything warming.
Practice
New habits. Getting some writing done in the morning, just for fun, exercising, eating healthy…I've already started all those things, now I just have to stick with them.
Learn
I've just signed up to Skillshare and can't wait to start my first course. I'm especially intrigued by calligraphy, so it will probably be that.
Finish
I'm already finishing my second scarf this autumn season. I'm going to start a really big one next, let's hope it takes a little longer to finish it…
Read
I'm quite proud, I finished every single book from my summer reading list. Next up are The Mill On The Floss by George Elliott, The Scarlett Letter, Where'd you go Bernadette? And maybe some Austen or Brontë again (my favourite authors to read this time of year).
What about you? Do you have a fall bucket list?