So, this past weekend, a friend of mine and I took a relatively spontaneous trip to Paris. I've never booked a trip on short notice before (a little bit scary I must admit, I'm usually a big planner!), but we have wanted to go on holiday together for ages and somehow that was the only weekend that worked for both of us in the next few months.
Since I love reading other people's travel adventures (by the way, I am so happy about the travel column Latrina introduced last week, it's exciting to share this blog with people who are so talented), I thought I would share a few pictures and things we did with all of you. There are hundreds of pictures I want to show you and places I want to tell you about, so I will split it up a little bit  (you don't want to drown in Paris pictures!) This first is just about how awesome this city is in general, the second about where to go if you ever have the chance to visit Paris and the third will be a few general tips about how to enjoy your trip the most. Here we go!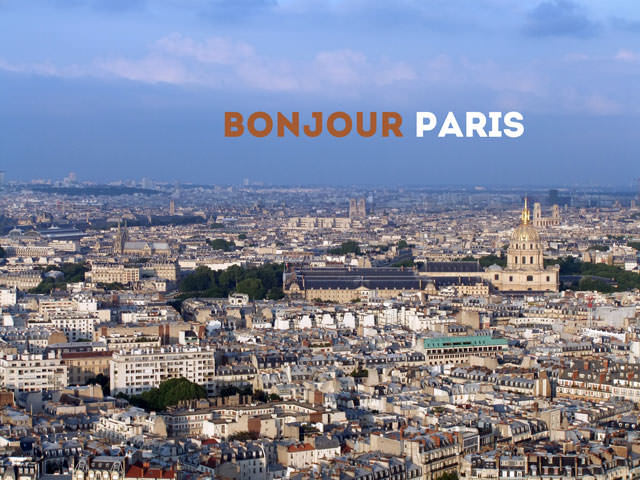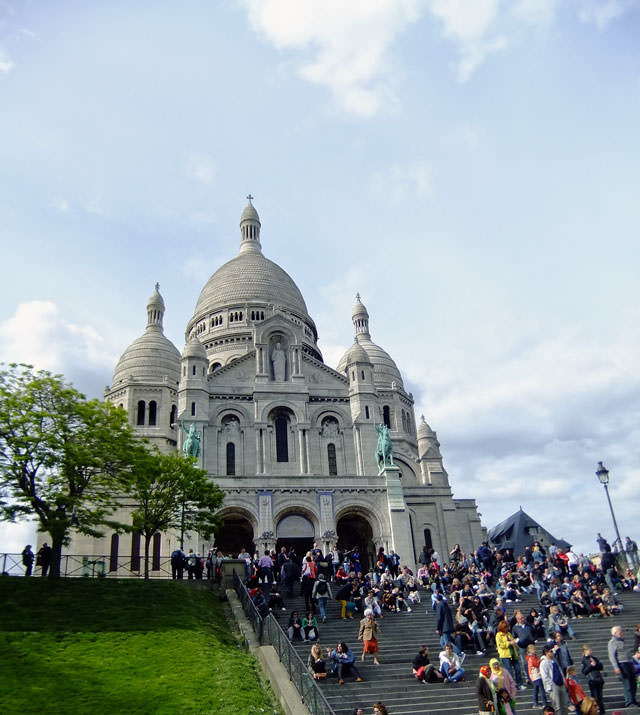 Day 1 & 2
We both arrived in Paris sometime around three in the afternoon (another first: going somewhere on separate flights) and went to our  flat in Montmartre together. I rented with Airbnb for the first time and it was a great experience. It was a really small apartment, but it had everything we needed, it was clean and cozy and also had the perfect location between Montmartre and the centre of Paris around the Seine. If you are ever going to Paris, you can rent it here.
Since we wanted to seize every minute of our Paris trip, we quickly left our bags and went for a stroll around Montmartre, which was really pretty despite all the tourists everywhere (and who am I kidding – we were tourists ourselves). After exploring Sacre Coeur, we ate some cheese fondue in a quirky little restaurant (more on that next week) and had a pretty great first day.
On day two the weather sadly wasn't as glorious as when we arrived, we were soaking wet quite a few times in the course of the day(without an umbrella, oh well), but Paris is beautiful in the rain, too, so we made the best of it. We walked into town, went along the Seine from the Louvre to Notre Dame (decided that both queues were a little bit too long that day and we would try again another time). The rest of the day we explored the Quartier Latin with the Pantheon, the Sorbonne and lots of little streets and magasins, which I can also highly recommend.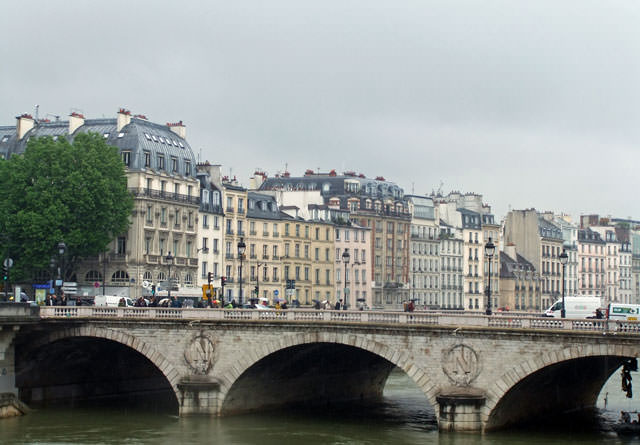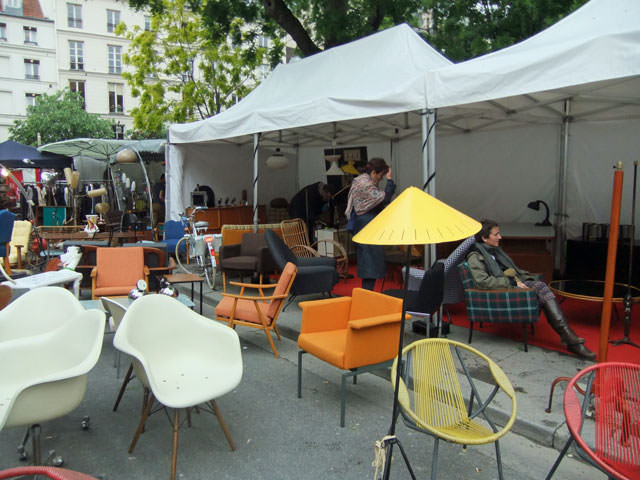 Day 3
On our third day in Paris the weather gladly changed again and we could enjoy some sunshine outside (although you can't really see that in the photos). This time we took a slightly different route into town and went to the Quartier Marais, which is supposed to be the 'old Paris' that everybody has to visit who comes here. I definitely agree, there were some parks you could relax in and we visited a small flea market with cool old 60s chairs that I would have loved to take home. On our way back into town we visited the Centre Pompidou, Notre Dame and then (this time there weren't nearly as many people), the Louvre. Just one thing about the Louvre: Even if you aren't really into all the Rennaissance and Greek art there (I'm not), you have to visit it and see it at least once. Even if it is just for the Mona Lisa and the Venus de Milo.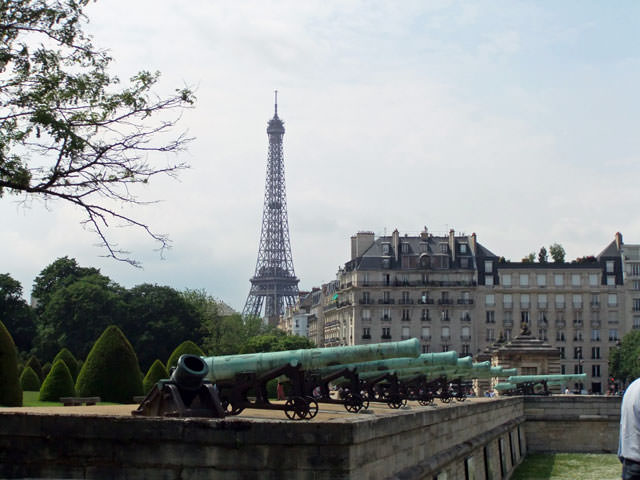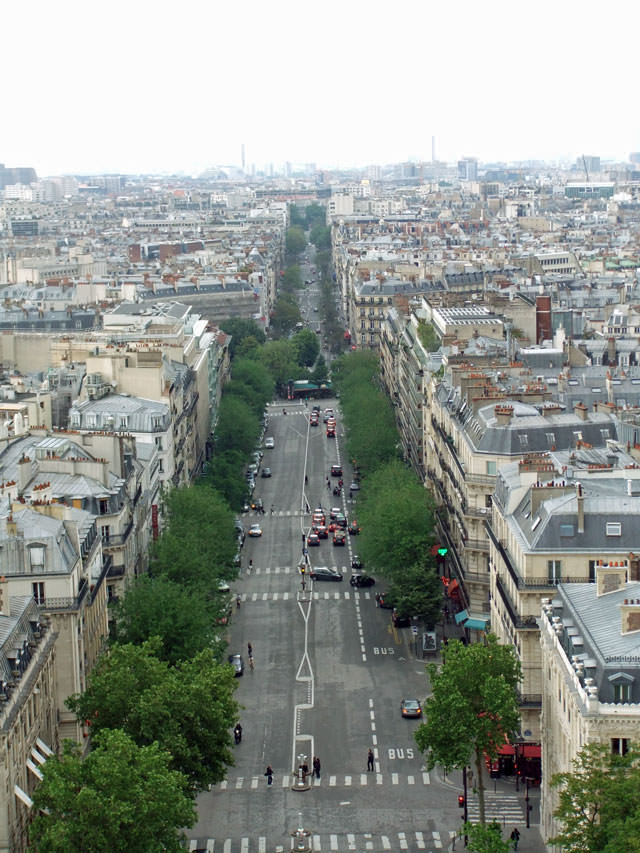 Day 4 & 5
So, if you think our trip so far has been touristy, we went to a whole new level on our fourth day (we were both visiting for the first time, after all). It was a 'strict' programme of walking to the tour Eiffel, taking a few tourist pictures in front of it, then walking down the Champs Elysées and up the Arc de Triomphe, relaxing a little bit in the garden of the Musée Rodin and admiring how beautiful all the buildings are (really!) and then walking up the Tour Eiffel as well. Being up there was breath-taking, another thing you definitely have to do at least once, no matter what you think about tourist spots. As the sun went down we watched  the lights go on on the tour Eiffel, it was beautiful.
On our last day, we relaxed from all the walking and wrote some postcards, took our books with us to read in the Jardin du Luxembourg (surrounded by Parisians who all went there with their own picnic and a whole group of friends – it was great). In the evening we made a boat tour across the Seine, which was the perfect end to a perfect holiday.
As you can probably guess from my enthusiastic gibberish, I absolutely LOVED Paris and will definitely be returning again. It's probably one of the prettiest cities I have ever visited.
Have you ever been to Paris? Did you enjoy it?
Come back next week to read some of my favourite restaurants and sight-seeing spots!