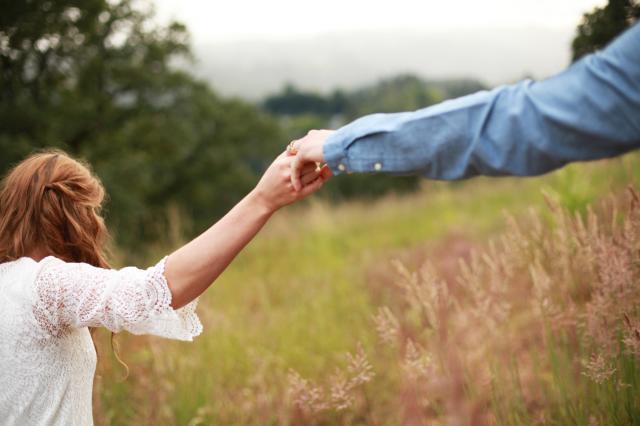 Happy Friday, guys! Welcome to a new feature on Hanna's Places: Our Perfect Date. I'm going to introduce you to different couples  who are going to share what their perfect date would look like. Life (and love) isn't about consuming stuff and always looking for exciting new experiences, but about cherishing moments with the people you love. So the perfect date doesn't have to look like a Hollywood film, it can also be a cup of coffee at the museum café. I can't wait to read all the different stories from different people!
For the first issue, I am happy to say that one of my favourite 'blogger couples' – Becka and Nathan from Yeobo – agreed to take part! Yeobo means darling, and that's exactly what their blog is –  it's full of their adventures,  inspiration and daily life. I loved reading their story and I bet you will, too!

When did you first meet and fall in love?
Nathan: Becka and I first met at a summer camp in the 7th grade. We only shared a few awkward conversations before going back home to our separate lives. I didn't expect to see her again, but I recognized her immediately on my first day of high school. We quickly became art class buddies. After school we would chat on "AIM" (is that even still around??) or call each other and talk for hours.
We were the best of friends and I was content with that … until I found out another guy wanted to date her.
We started dating in our sophomore year of high school. As for when we actually fell in love… it's hard to say.  Becka and I have been pondering this question for quite awhile. There just isn't a specific moment that sticks out; instead it was a gradual process. Once we hit college the relationship shifted. We were no longer just two individuals dating, we became a team. I love Becka more today than I did when we got married. And more tomorrow than I do today.
It's not easy, but it is simple. If you keep putting effort into a relationship, it will continue to grow.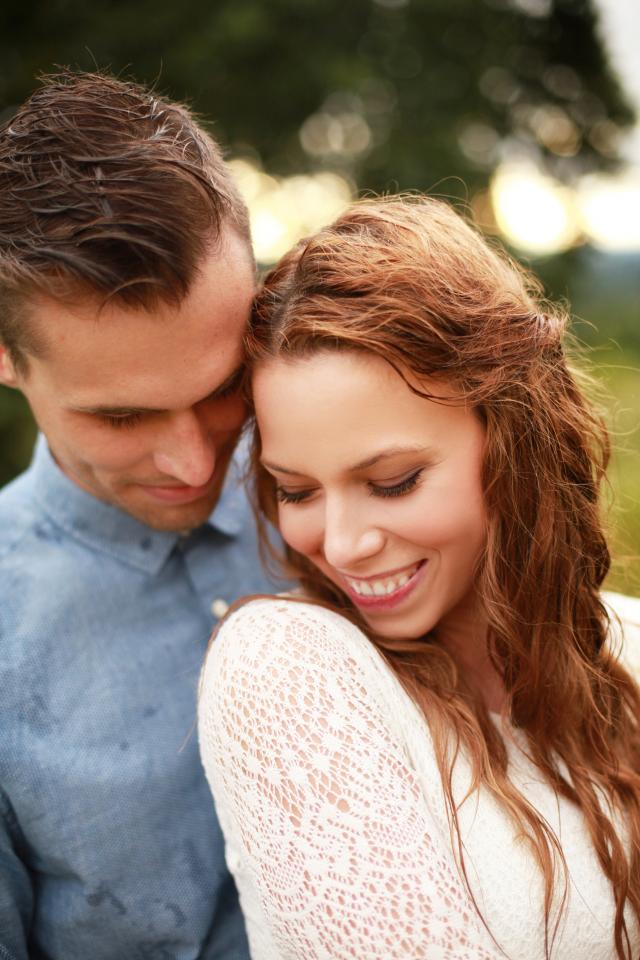 What's your perfect date?
I'm such an anxious planner that the most perfect dates are the ones that consist of no plans at all. I love days that are full of natural conversation, walking around random places and stopping by intriguing coffee shops.
Looking back, I remember our most perfect date yet. A few days into our Kauai vacation we decided to drive to the opposite side of the island and work our way back. There were no travel guidebooks allowed and we had the freedom to stop anywhere we pleased. We began our journey at Ke'e beach with a brief snorkeling excursion. We ventured into a creepy looking cave, walked on the pier in Hanalei, and ate the best fish tacos out of a truck. The day continued with a little more snorkeling, surf shops, and drinks on the beach after sunset. Of course it helped that we were in Hawaii… (okay that helped a lot) but what really made the day special was being spontaneous and exploring together.
Thanks so much, Becka and Nathan! If you want to read about more perfect dates, head on over here!
All pictures by Haley Graham.
MerkenMerken