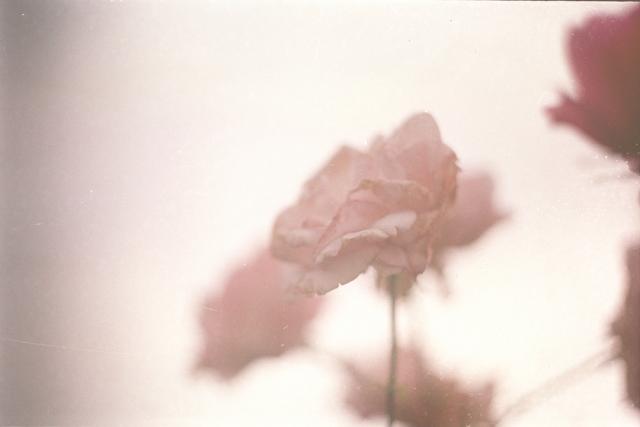 As a part of my living a bit more environmentally conscious this year (next to going vegetarian + avoiding conventional retail) I also want to try to use as many organic and preferably  vegan cosmetics as possible. Sadly I'm often struggling with allergies, especially when it comes to natural cosmetics, so I always have to be careful about what I'm using (getting dry skin and itchy eyes from your face cream is probably not the best outcome). Still, there's some I'm already using and I can't wait to try the following:
First of all, I'm not the biggest fan of natural/aluminium-free deodorant since it frankly just doesn't work as good. Sadly, conventional deodorant is connected to a higher risk of getting breast cancer (among other things). I've read amazing reviews about this deodorant so far, so I can't wait to give it a try soon.
2 | The Body Shop Colour Crush Lipstick in The Right Mauves
I already own this lipstick in Enraptured Red (a darker shade of red perfect for winter) and can't recommend it enough! It's got a really nice texture and actually survives a whole day (if I'm not going out eating greazy food that is). A few weeks ago I tried my friends plum/mauve lipstick and loved it, so I have to get my own soon.
3 | The Body Shop Tea Tree Range
As with the lipstick above, I already own the Tea Tree BB Cream and I'm quite pleased with it. It keeps my skin clear without drying it out, the smell is fresh and nice and it lasts all day. I will definitely get the rest of the tea tree range once I use up the products I already have at home. By the way, don't you just love the Body Shop? Best value for money with organic, fair cosmetics in my opinion.
There's no practical reason why I want to try this hand cream: The packaging is beautiful. It smells amazing. That is all.
***
Did you try any of these products yet? Do you prefer organic or conventional cosmetics? And is there anything that's not on my list that you swear by? Let's chat.
***
Picture by the talented Helena La Petite.
MerkenMerken