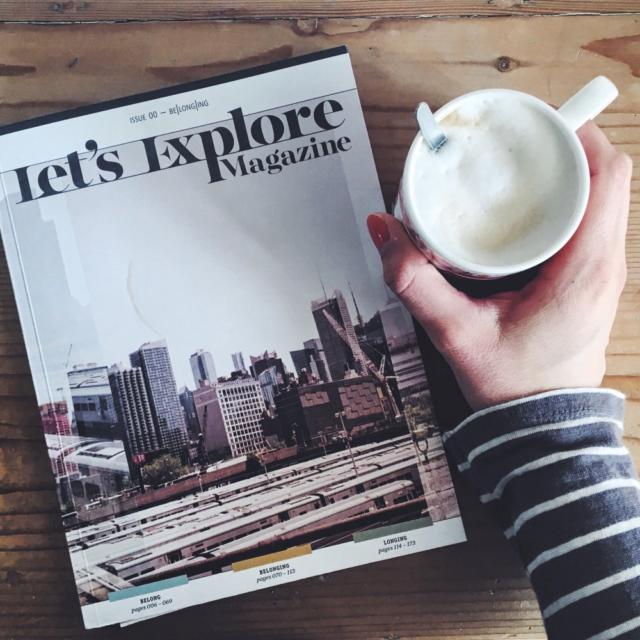 This week has officially been my last week as a full time student – on Monday I finally start my new (first!) job and I'm really excited! I've been working at the company for two years as a student now, which makes it quite interesting on how the transition is going to be. We'll see! Today is also my mom's birthday so I'm back home for the weekend. Three days of family and a little celebrating, it's going to be a good one :) Here's what else has been going on this week:
Links & Memories
1 | First of all, I (finally) set up a Facebook page for this blog this week. It would be really cool if you could head over and click the 'Like'-Button really quickly (only if you'd like to of course :). Thanks a lot!
2 | Since I'm starting to work full time next week, I've tried to get as much of my thesis done as possible and I might actually be able to finish it this weekend! Lots of coffee and then we'll see ;)
3 | Writing my thesis also means there's a lot of browsing the internet and procrastination (ha!). On one of those trips down the internet rabbit hole I found The Sept, a really beautiful fair fashion label from Munich. Take a look!
4 | A great read on A Girl Named Leney: Practice Courage.
5 | The girls from A Beautiful Mess published a really amazing Wall Hanging DIY this week that I might actually try for my own bedroom. To be honest I hardly ever try DIYs myself (or finish them ;) but this one really fits into my new flat. Do you follow through on projects like these?
6 | Now to you guys: I would like to get a little bit more of a conversation going on this blog – I love chatting with you! Any ideas or topics you would like to talk about?