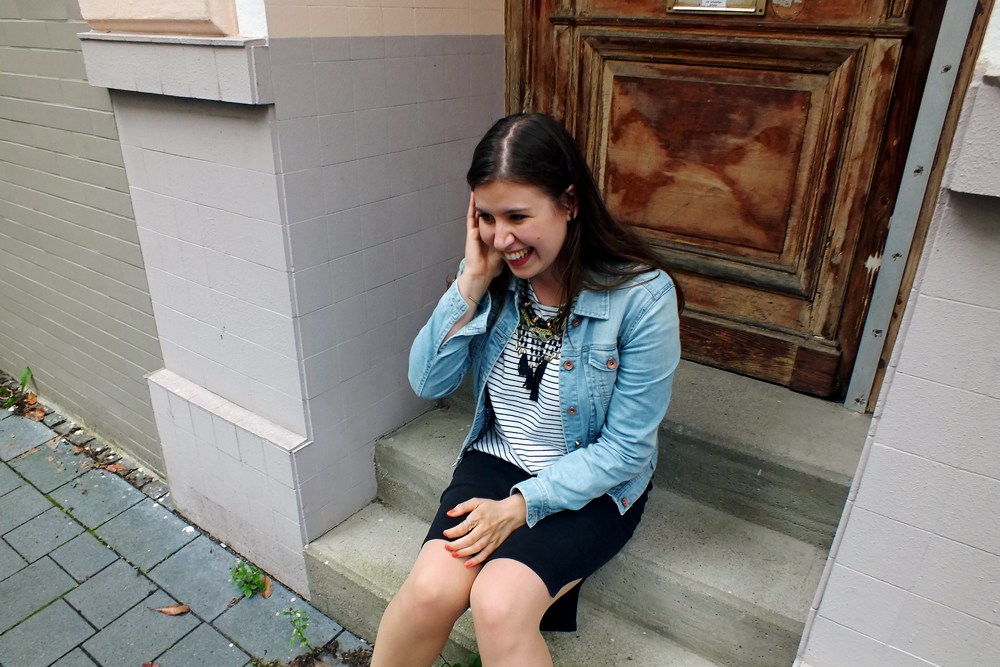 Hey People Tree, I'm ready for summer!
Over here in Germany, summer doesn't want to join us this summer. It's rainy, it's cold, the weather is changing daily. I'm still waiting for a chance to get out my shorts and summer dresses. Until then, dressing means layers, layers, layers. As you know, I'm not the biggest fan of super-hot days either, but T-shirt weather would be much appreciated. Gladly, People Tree stocks the right clothes for this weather: Easy to layer up and still light-weight enough to make you feel at least a bit summery.
On one of the few warm, but still kind of rainy days we already had a lot of this year, Birte and I headed out for some pizza and outfit photos. Since it was my first time shooting pictures in Bonn, I was definitely a bit nervous! Our Old Town is full of cute little houses and hidden alleys, so it's perfect for outfit shots in my opinion. I'm really looking forward to exploring this city and finding more spots soon.
As for the outfit: I'm quite happy that more and more items in my closet are fair and sustainable. Not shopping for high street clothes for over a year now is starting to pay off! I've finally reached a point where about 60 percent of my outfit are fair fashion already and the rest are pieces I've loved for years already. This makes putting together fair outfits to show you a lot easier!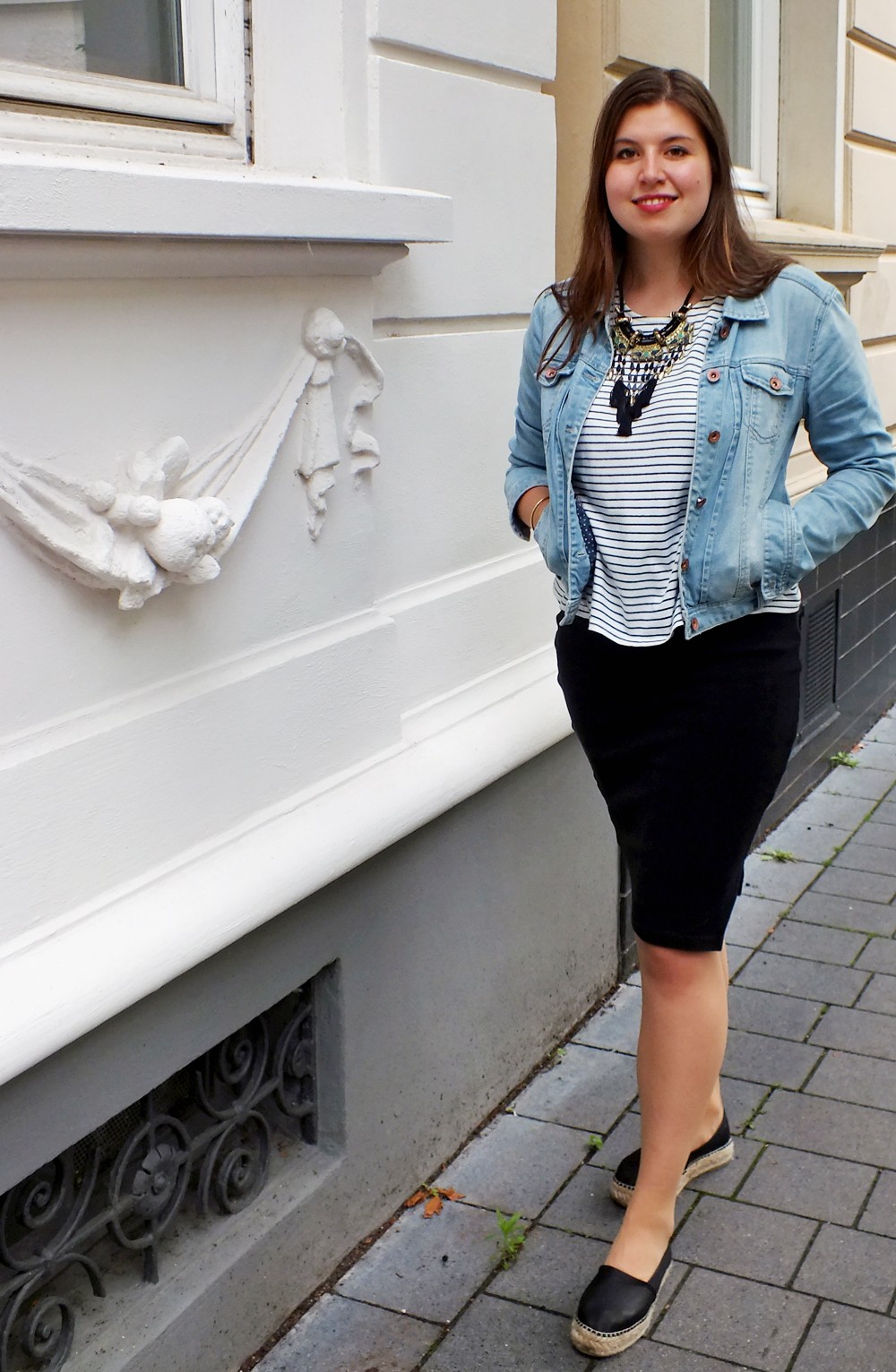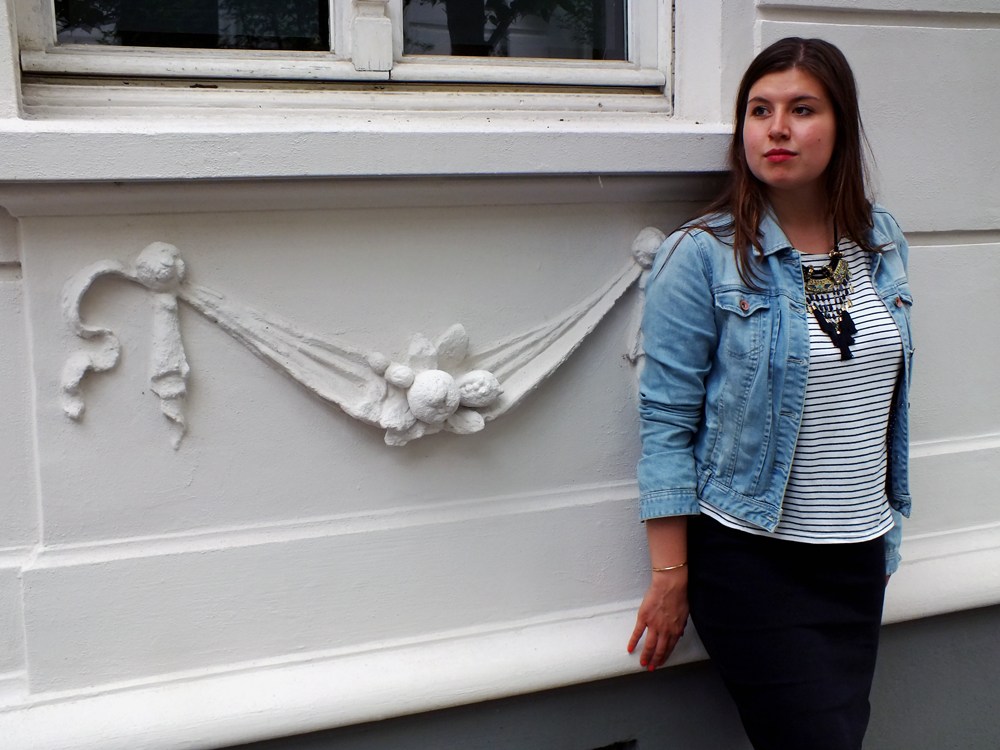 Skirt, bracelet & shirt: People Tree + Jacket: Pimkie (really old) + Necklace: Victoria & Albert Museum Gift Shop (yes, really) + Shoes: Espadrij l'originale
Brand Info
+ People Tree: Fair fashion label from Great Britain. The garments are made in Bangladesh and India mostly and support local artisans.
+ Espadrij l'originale: Handmade in the French Pyrenees supporting local manufacturers.
+ Pimkie: High street label, probably not sustainable or fair trade.