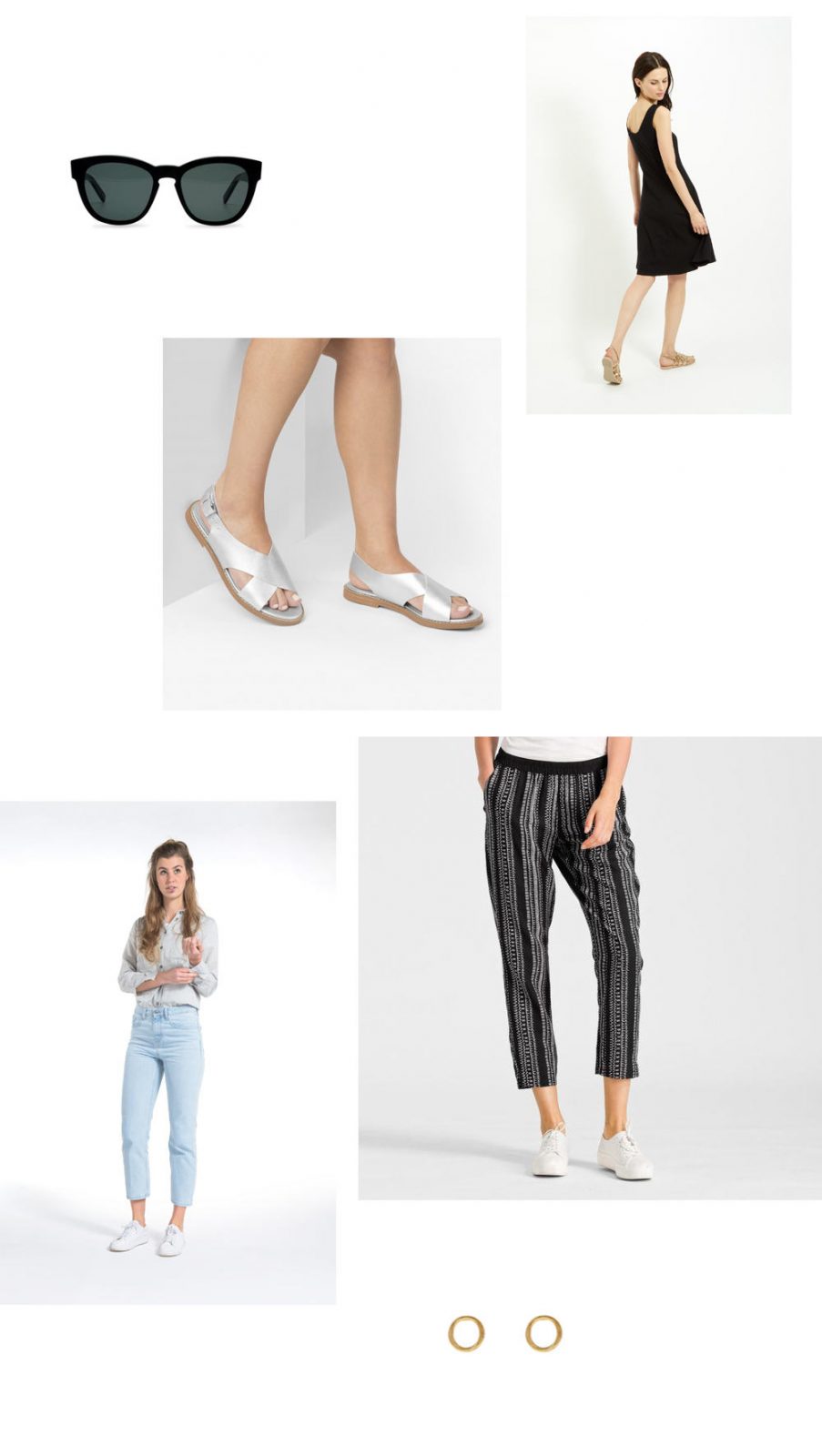 Summer is approaching! The time of days (and nights) spend outside, barbecues, sunshine and adventures abroad is finally back :) I feel like the fair fashion collections are especially great this year. I followed my new rule of waiting 30 days before buying anything, and these items are the ones that made the cut. I put them on the ethical summer wish list for my birthday – the upside of being born in July!
My ethical summer wish list
+ A striped maxi dress: This year is the year that I will finally start wearing maxi dresses. I know, they have been on trend for a few years, but I've never dared wearing one. I really like the relaxed striped ones, perfect with a jean jacket and sandals.
+ Mom Jeans: Another trend that I finally want to try (bye bye skinny jeans). Also, summer in Germany is never actually that hot, so jeans like this are must (sadly).
+ Relaxed trousers: This is a really pretty look if it's really hot but you don't want to show to much skin. Great for the office as well!
+ Some sandals: Every year I can't decide: Black or nude sandals? I think I'll just get both ;)
+ A casual black dress: I actually already bought this one. You don't need much else on a really hot day! Dress it up with espandrillos and a blazer or go casual with sandals and a straw hat.
+ New sunglasses: I never used to care so much about getting quality sunglasses. This year I'm going to get some proper ones though. These ones from Toms are really pretty and they are made from recycled materials!
+ A fancy jumpsuit: I've had a pretty jumpsuit for a few years now, but I feel like I need another one. This one is really pretty and I love the open back.
Hoop earrings: They are finally back this year and I love it!
Time to fill my closet again!