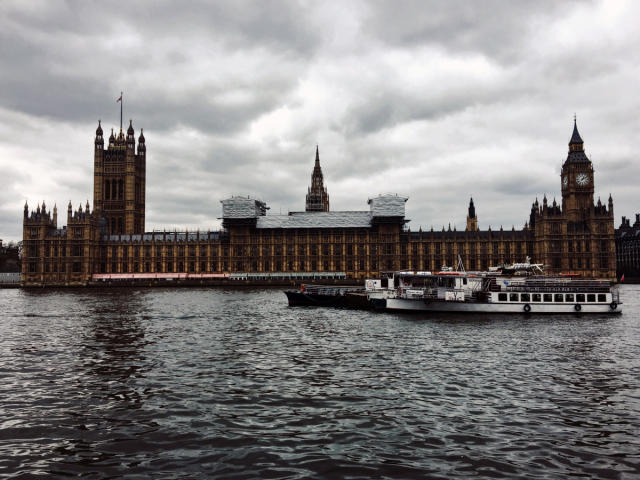 London baby! I have just arrived back home from a long weekend in my favourite city and it was such a great time. After two hard months of too many things on my to do list, winter blues and generally feeling uninspired, this city and it's liveliness was just the right medicine to get some energy and excitement about life back. Here's what we've been up to, in case you're planning a London trip in the near future as well:
Eat & Drink (mostly coffee shops)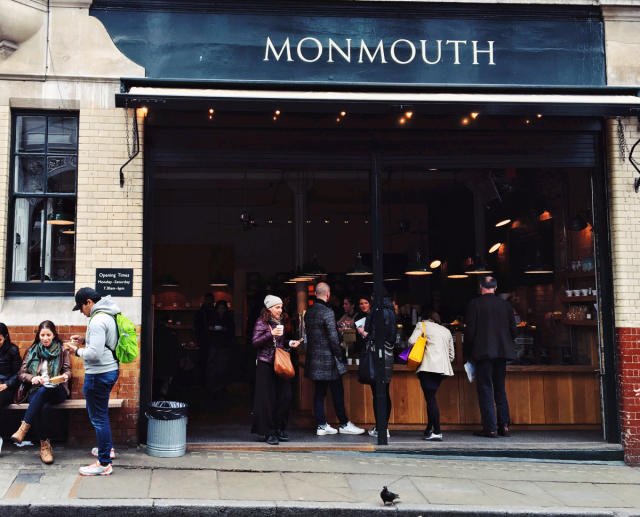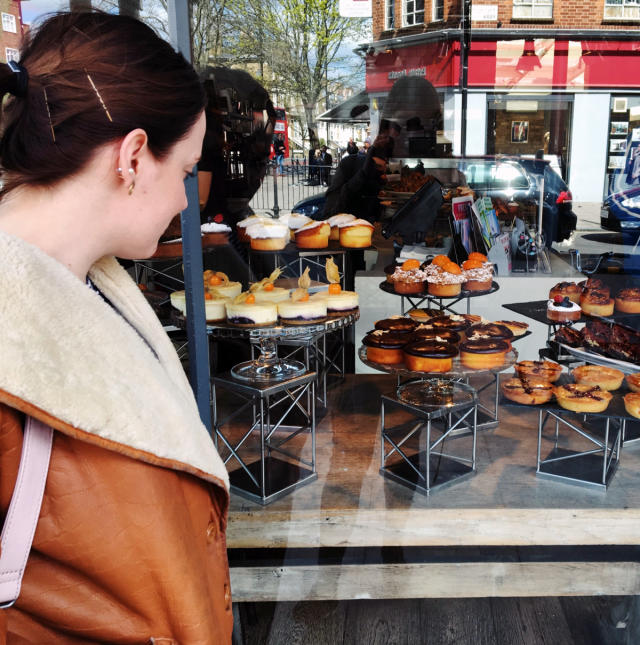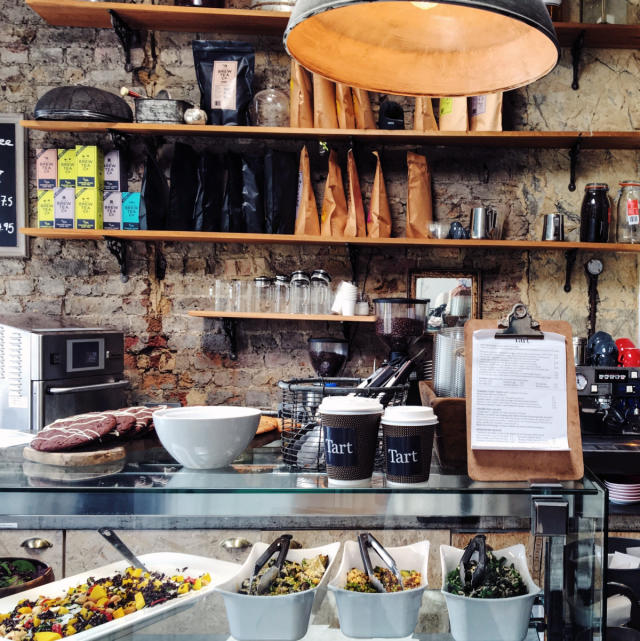 DF Mexico | This was a lunch break favourite back when I was living in London and it's still one of my favourite places to get Mexican food. It's a beautiful location (lots of instagram opportunities ;), the waiters are friendly, the food is great and the prices are okay. If you're near Spitalfields, check it out!
Kahaila | This is probably one of my three favourite cafés in London, so I can't come to the city and not visit Kahaila. The cakes taste as great as they look, the atmosphere is great, there's free wifi – and did I mention that everything goes to charity and supports women in need? Perfect all around.
Soho Grind | I know everyone loves the Grind locations all over London and the London bridge location is quite nice, I'll have to admit that I wasn't too impressed by this one though. It was slightly dirty, the barista forgot about my order twice…with so many great coffee shops all over London, I probably wouldn't visit a second time.
The Natural Kitchen | I wandered in the location on Marylebone Street by chance and really loved it here. I think it's a deli/coffee shop/restaurant/shop and quite big, but the atmosphere is still really nice. I had a great coffee and falafel wrap, the people working there were super friendly – I loved it.
Bill's | I know this is a chain restaurant (though I'm not sure if they just have a few restaurants all over London or all of the UK?), but either way it's really cosy and a great place to have a nice dinner with friends without spending tons of money. The vegetarian options are quite limited, but the desser menu is great and their cocktails too!
Boulangerie Bon Matin | This is a great café near Finsbury Park. We had massive Eggs Florentine there and it had a really great neighbourhood feel.
The Orangery | We wanted to go for a nice fancy Afternoon Tea on Saturday and since the Orangery at Kensington Palace keeps popping up on every list we decided to give it a go. I was slightly disappointed to be honest – it felt really rushed and touristy (yes, it is a total tourist spot but still), and for the price didn't taste especially fresh. It is a beautiful location though, so maybe you just need to go during the week?
Tart | This is the cutest café in Clapham and a super nice place all in all, the cakes looked great too though I didn't try them.
Monmouth Coffee | Let's just say, this is a cult favourite for a reason. I bought some espresso beans to prepare at home and I'm really happy about that. There's no free wifi though (at least at the Borough Market branch).
Timberyard | I visited for the first time and loved it too, a very cool space and great atmosphere to get some work done (if you don't need to concentrate too much). It's quite expensive though, even for London.
Pattern Coffee | This one is close to Kings Cross and another new favourite. Great atmosphere, great coffee, what else would you want?
Shops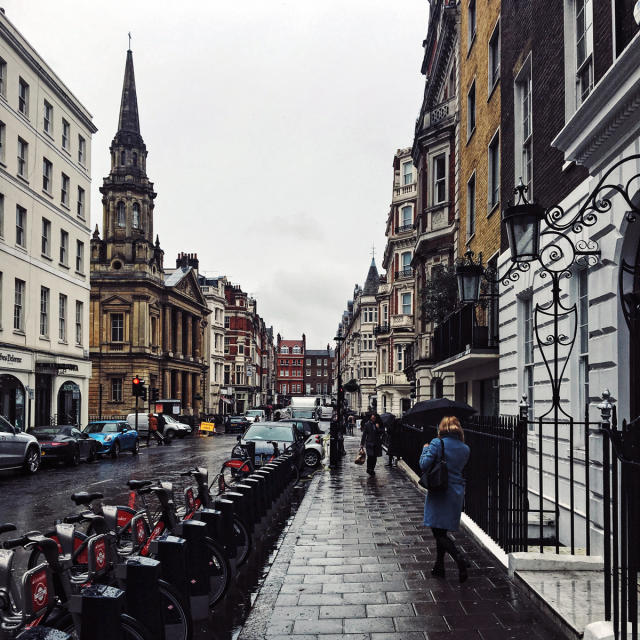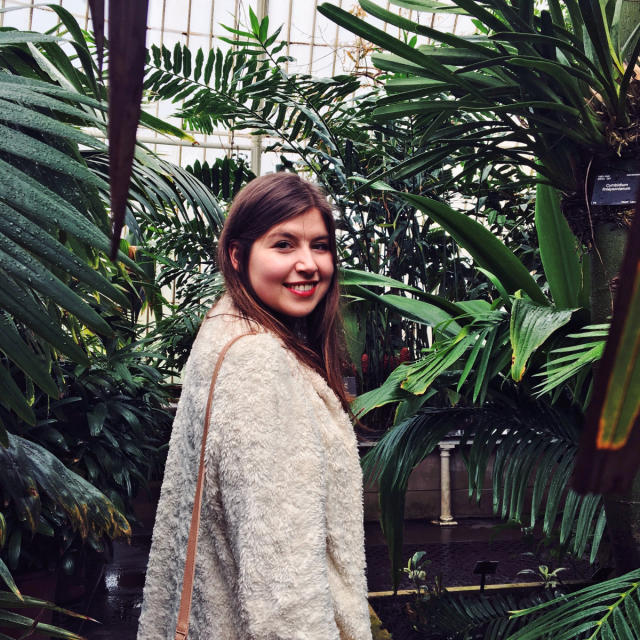 Books | Foyles on Charing Cross Road (so many books! And a great selection of coffee table books), Daunt Books on Marylebone High Street (beautiful and old), Waterstone's on Picadilly (yeah it's Waterstone's, but it's still one of my favourite book stores), Brick Lane Bookstore (small, but great selection).
Design | The Conran Shop on Marylebone High Street (big love), Aram Store (near Covent Garden, I wandered in by chance and loved it).
Beautiful tid bits | Luna & Curious (and all other stores around Redchurch Street), AIDA on Shoreditch High Street, Anthropologie (again, I know it's an American chain store, but I just really like it!) – and probably hundreds of other small stores I just walked by.
Things to do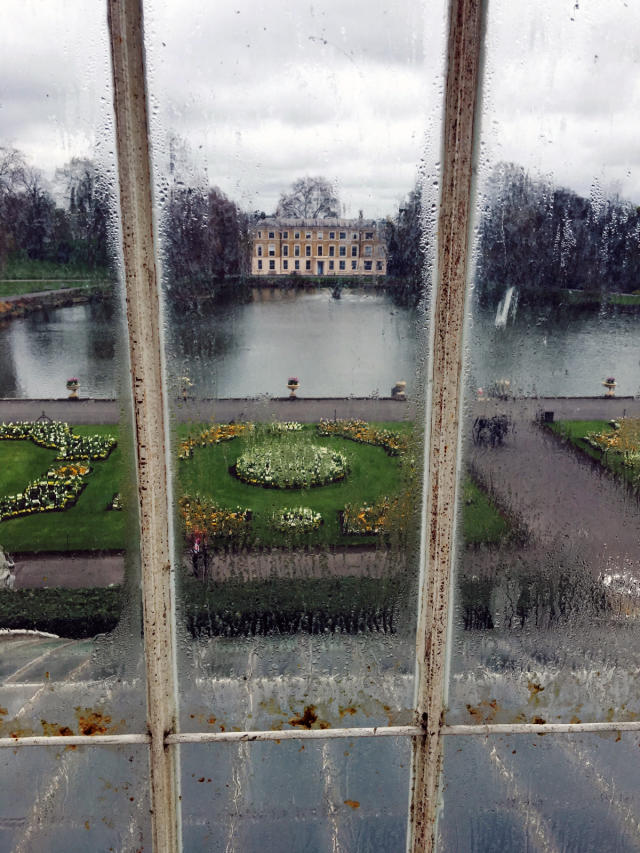 Undressed at the V&A | An exhibition about underwear that just started at the V&A and that is totally worth a visit. We stayed for almost three hours! It's both beautiful and interesting and even makes you a little sad because the female body image seems to have been messed up for hundreds of years.
Kew Gardens | We had a little fashion photo shoot (hehe) at the greenhouse and it is such a beautiful location for that, we had tons of fun. I think the rest of the garden is more interesting in late spring/summer though.
National Portrait Gallery | One of my favourite London museums, so I always stop by for a little visit. We went to see 100 years of Vogue, which was inspiring and interesting as well (yes, trends really do always come back).
Walk along the South Bank | If you want to see the London sights but not be in the middle of all the action, take a walk along South Bank. I always start walking in Vauxhall/Albert Embankment and you get a really nice view of Westminster from there. It gets unpleasant for a short moment walking past the London Eye, but just keep walking and you'll see Somerset House, Tate Modern (worth a visit too), St. Pauls, Shakespeare's Globe and finally Borough Market (where you can treat yourself with a little something after a walk like that).
Things to remember for my next trip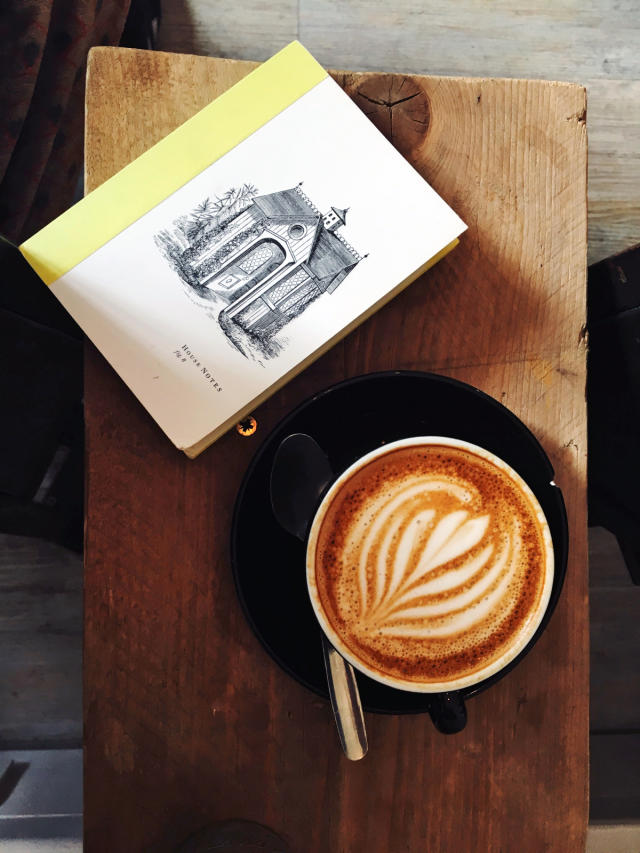 It's expensive here – don't worry too much about money and just enjoy your time
Rain jacket always (how could I forget?)
Only bring comfortable shoes, there's too much walking for anything else,
People don't care what you do, take the tourist pictures if you want to
Plasters!
And more cardigans
Bring accessories and your favourite outfits. You're surrounded by fashionable people, so it's worth it
That's it! I seriously had such an amazing trip (and so much coffee) and can't wait to be back asap.