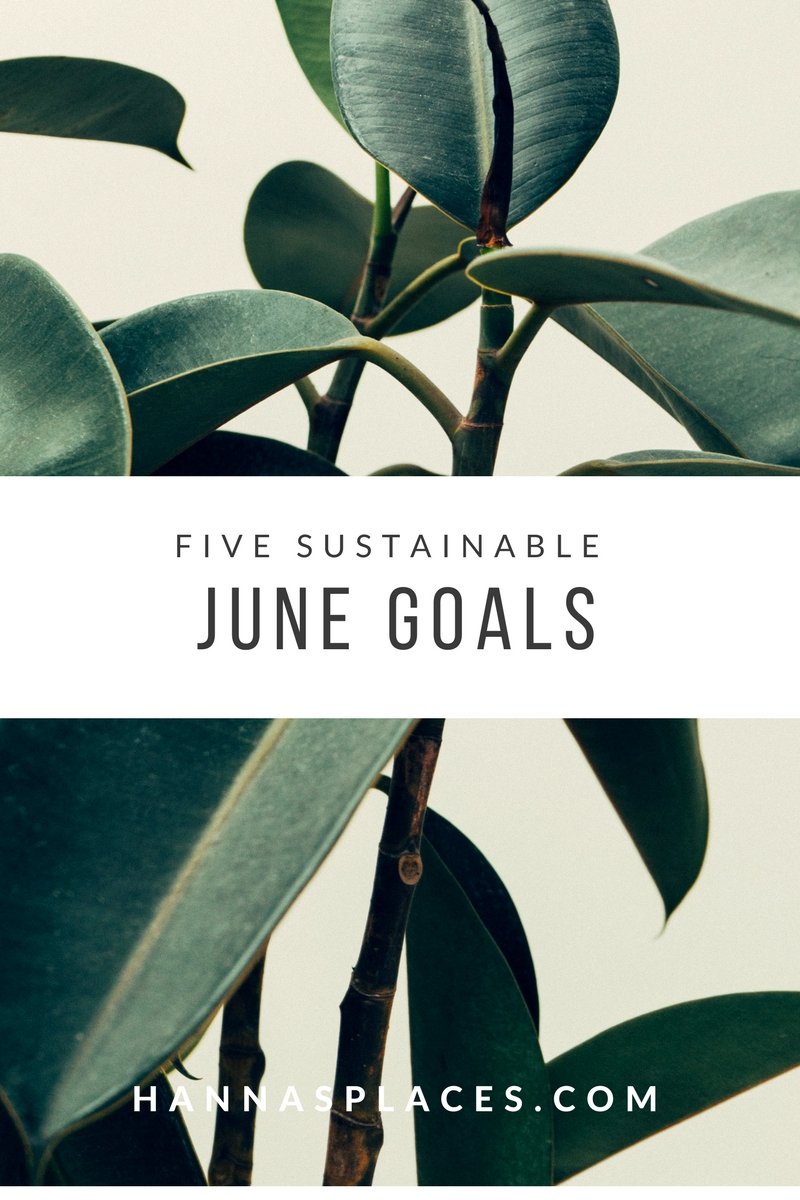 Hey guys, June is around the corner! Can you believe it? I feel that 2017 is slipping by in a second, wasn't Christmas just last week? After lots of travel in April and May, I'll actually be home in Bonn all month. I set myself a few sustainable June goals and challenges. I can't wait for summer to finally arrive and this is the perfect time to slow down and just enjoy.
I want to take nature inside and decorate with plants instead of plastic. At the moment I only have one ponytail palm and a tiny cactus in my apartment. This needs to change, so I will definitely head to the nursery a couple of times this month.
Go offline for one day of the week
I've wanted to start doing this for ages! For one day of the week, probably Sunday, I want to switch off my phone, computer, everything with a screen. I've been glued to my laptop lately (guilty!), so this will hopefully give me some headspace again. And save energy as well, of course ;)
Have one vegan day a week
I'll be honest, right now, veganism wouldn't be the right fit for me. I truly love my cheese and latte art! But I want to cut back and be more conscious about it, so one vegan day a week is a small start. Let's see where I'll go from there!
Take my ill-fitting clothes to the taylor
I've got a big pile of clothes at home that I don't wear because they don't really fit. Instead of letting them further collect dust or throwing them away, I finally want to take them to the taylor. This is sustainable in two ways: I won't buy new clothes AND there's less waste out there.
Make my own iced tea
Homemade iced tea is so good! It tastes a lot better than the kind bought at the store and it's much healthier too. If you have any great recipes, please share!
These are my sustainable June goals! What are you working on this month? Feel free to tell me in the comments :)
MerkenMerken
MerkenMerken