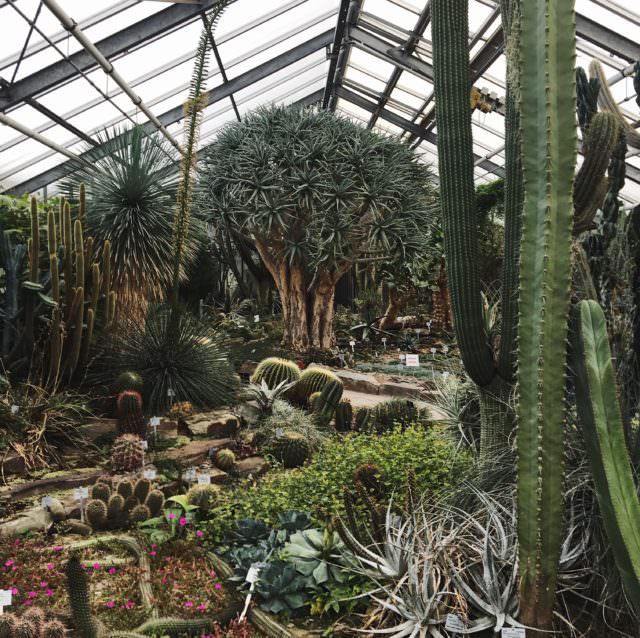 Hello there and happy 2018!
How has the new year treated you so far? I am still on my Christmas holiday (returning to work on Monday) so I haven't done much besides reading books and cuddling up inside. And set myself some goals, of course. Despite the weather, January is actually one of my favourite months. The feeling of having a blank new slate, a whole new year stretching out before me is so motivating to make the best of my days. Don't you agree?
Send out my first newsletter
After toying with the idea for ages, I finally set up a newsletter! If you are up for some slow living news, interesting articles from around the internet or fair fashion items very high on my wishlist, you can sign up now. The link is in my sidebar. I'd love to have you!
Sugar detox
Yep, this is one of those January goals everybody sets themselves (and probably abandons after about two days). Still, I am determined to stick with it because holiday binging around Christmas hasn't been a joke this year. I am cutting out added sugars in sweets, cake and to-go food only, so I'm still eating dairy, fruit and gluten (no need to overdo it!).
Bake sourdough bread
In December, I got my hands on The Bread Exchange, a cookbook filled with recipes and stories from all around the world. It's about a woman who tries to master the perfect sourdough bread – and then swaps it with friends, neighbours and fellow travelers when she's abroad. It's a great story and it also has me itching to make my own sourdough bread. She mentions that it's actually very hard to make it work and bake a great bread, but I'm looking forward to the challenge.
Sign up for a self-defense class
This goal kills two birds with one stone: 2017 has probably been my most unfit year ever (I can count the times I have worked out last year on one hand), so I've been looking for fun workouts that don't feel like "going to the gym". And it doesn't hurt to be able to defend myself should there ever be a need to do that. I'm a bit nervous about going to the class, but gladly I'm joined by a friend. Also, a new year is all about getting out of one's comfort zone, right?
Figure out what I want this blog to be about in 2018
A lot has changed in the blogging/internet world since I started Hanna's Places more than five years ago. At the moment, I'm at a point where I don't really know what kind of place I want this blog to be. Personal, fashion, lifestyle? More like a guide for others or a personal diary for me? I feel like there are so many blogs out there already, so much noise.  I don't want to just add to the chatter but still use this place as a creative outlet. If you have any comments on what kind of content you like, please let me know!
I'm excited for a productive and still relaxing month. A month that will help me make more plans for the year ahead and get ready as soon as stressful times are back again! Did you set yourself some goals as well? I'd love to hear what you're up to!