Are you guys reading Madison's blog Telling Oceans? I only discovered it a little while back, but it has quickly become one of my favourite ones. It's inspiring in a way that makes you want to follow your dreams, simplify your life and have meaningful relationships instead of shallow ones. So basically all things I am striving for. As she agreed to share her everlasting garment, I was of course delighted! Here's her story: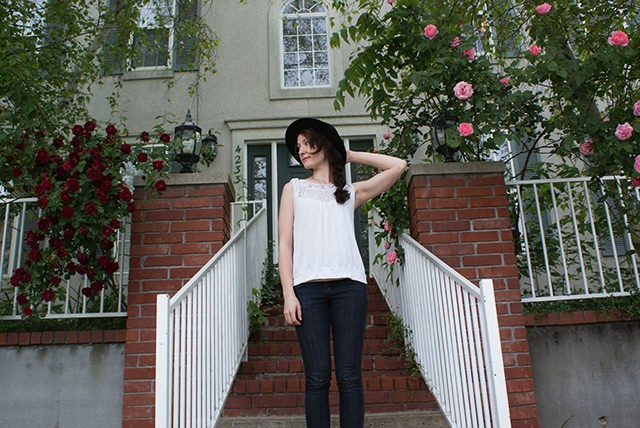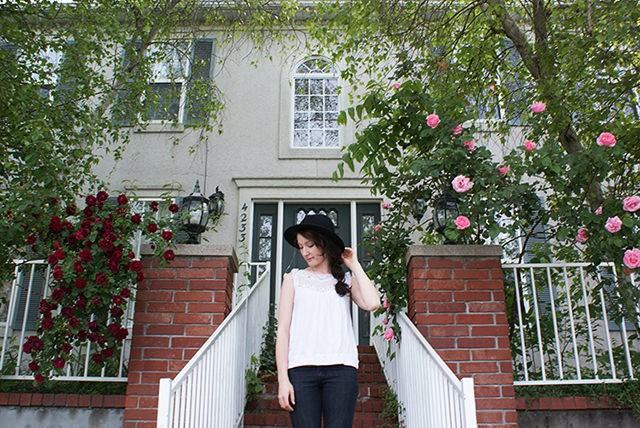 I got this shirt in high school from a local thrift store. My mother was an avid thrifter, that is the better way to say she was extremely frugal. Each season my mother would make a list of what we needed new; socks, jeans, black shoes, tank tops (etc.) and how many of each we needed. We were to go to the thrift store and search for what we needed there before going to any malls. My step dad got to take us to the mall later and we always got more than we wrote on the list, but that is how it went. Thrift first, mall second. It make me mad as a teen but now I truly see the benefit. Most of my clothes today are second hand. I have learned how to find good buys and how much for something already worn is too much. Plus, I am less attached to my clothes since I never paid full price anyway.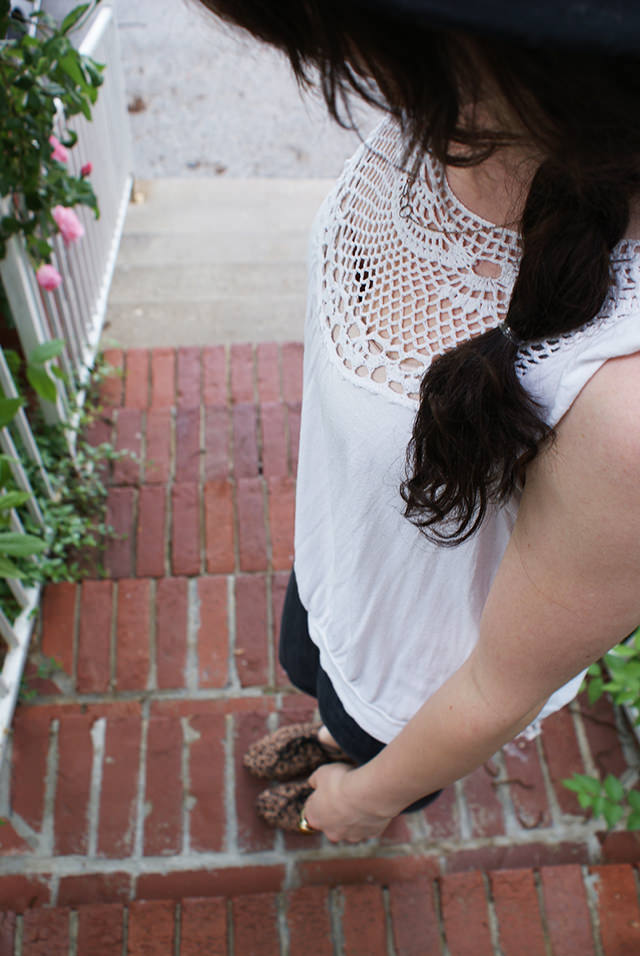 That brings me back to this shirt. This shirt was thrifted when I was a sophomore in high school. That was over seven years ago, so it is well over seven years old when you factor in that someone owned it before me. I purchased it before the lace/crochet trend, so everyone at school told me I looked like I was wearing a doily. I think my high school boyfriend even commented that I wore grandmother clothes. (I will take that as a compliment.) ha! Ever summer since I got it it has been my favorite. It is confortable, loose, white, and just feminine. It is one of those shirts that is comfortable like a t-shirt, yet pretty so I can dress up a pair of jeans. This shirt has lasted me a while and I don't plan to toss it any time soon, but if I do, you will find it donated to a local thrift store. Keep your eyes peeled!
All pictures kindly taken by Madison.
3 Comments