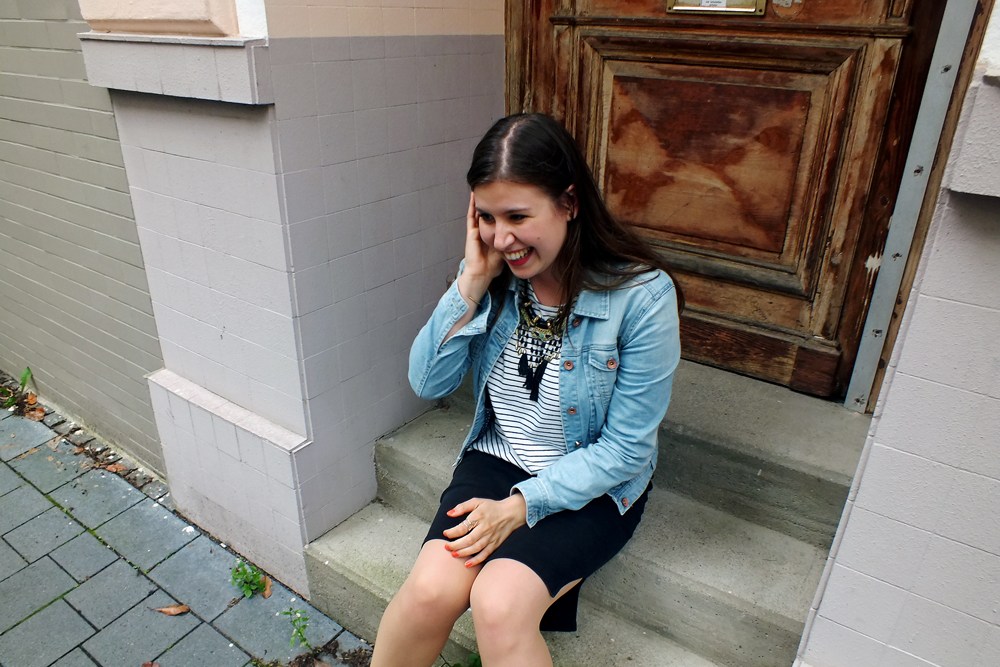 Ready for sunshine!
Over here in Germany, summer doesn't want to join us this summer. It's rainy, it's cold, the weather is changing daily. I'm still waiting for a chance to get out my shorts and summer dresses. Until then, dressing means layers, layers, layers. On one of those somehow warm, kinda rainy days Birte and I headed out for some pizza and outfit photos. Since it was my first time shooting pictures in Bonn, I was a bit nervous before. I'm looking forward to exploring this city and finding more spots! As for the outfit: I'm quite happy that more and more items in my closet are fair and sustainable. This makes putting together fair outfits that much easier!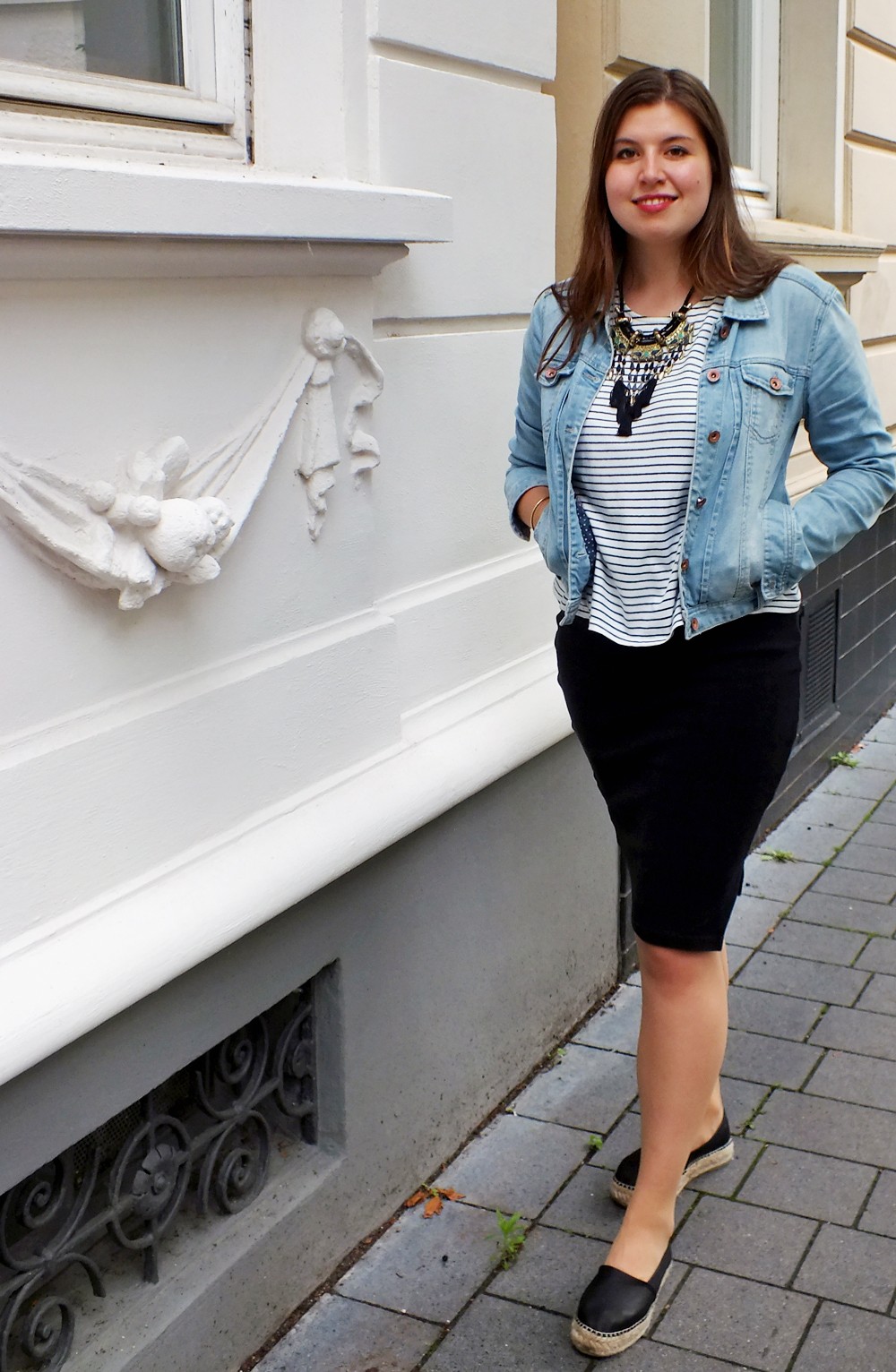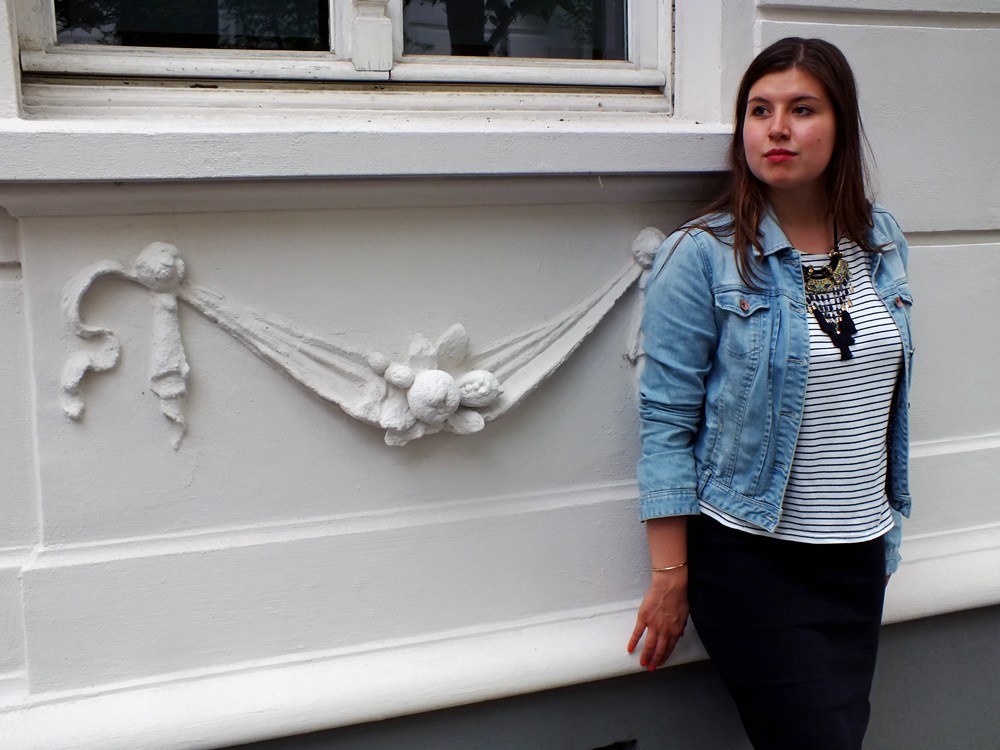 Skirt, bracelet & shirt: People Tree | Jacket: Pimkie (really old) | Necklace: Victoria & Albert Museum Gift Shop (yes, really) | Shoes: Espadrij l'originale
Brand Info
People Tree | Fair fashion label from Great Britain. The garments are made in Bangladesh and India mostly and support local artisans.
Espadrij l'originale | Handmade in the French Pyrenees supporting local manufacturers.
Pimkie | High street label, probably not sustainable or fair trade.
Comments