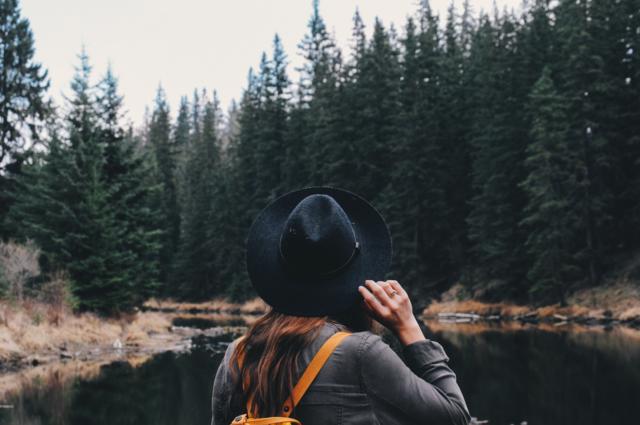 The last few weeks and months have been pretty full for me. Between starting full-time work, writing my thesis, still going to university courses, moving to a new city AND still hoping to see my friends and have some free time, getting organized was pretty much key to survive without going crazy. I've worked out a few strategies to manage stressful times that I wanted to share with you today – none of these are brand-new and never heard of, but this is I've combined the tips (of all the tips out there) that work best for me:
How I manage stressful times
Keep a list with all your tasks | First of all, I put together one list with EVERYTHING that needs to get done. There's no real structure to this list – the tasks are big and small, they concern university, thesis, home or general life organisation topics, everything. I keep this list so I don't forget anything and have everything written (without having to think about it anymore). I regularly go through that list to see what could get done now and what's done already, so it actually gets used.
Put together a daily list | At the beginning (or end) of my day, I put together a smaller list of tasks I want to get done on that one day if everything went ideally. A doable list where it's possible to check everything off, but still a list that I have to work on. Tasks that pop up spontaneously (like going food shopping) go on this list as well.
Pick three tasks to get done | Still getting more specific, I pick three tasks of my daily task list that NEED to get done. No discussion there. If these three tasks aren't done, I won't stop working – they are important of course and really mean an achievement apart from just ticking of something of my list.
Find out when I work best | For me, that's in the morning between 8 am and 12 pm. I tried being really strict and not make plans for any breakfast dates or meetings in the morning because I know that's the time I concentrate best. You just have to find out what that time is for you – if you're a night owl, you can have as many brunch dates as you'd like to but maybe shouldn't go out at night but work instead.
Still do fun stuff | This goes hand in hand with what I said before – once you've found out when you work best, make fun plans for things to do – or just relax with a great book or other hobby – in the remaining hours when you're not able to work anyway. Nobody can survive with only work for extended amounts of time, so take care of yourself and your body and make time for fun as well. Trust me, you'll work better in the remaining hours anyway.
Get some air, get enough sleep and relax| Last but not least, the last thing I've tried to do every day no matter how many tasks I had to finish is go for daily walks or jogs outside – with a good podcast and just your thoughts it's a really great way to clear your head and feel ready for whatever task is waiting ahead. Also, try to relax and wind down before going to bed so you are ready for the next day – and get your seven to eight hours of sleepy time!
And there you have it – these are my top strategies for a productive day. What about yours?
Picture via Stocksnap.
2 Comments