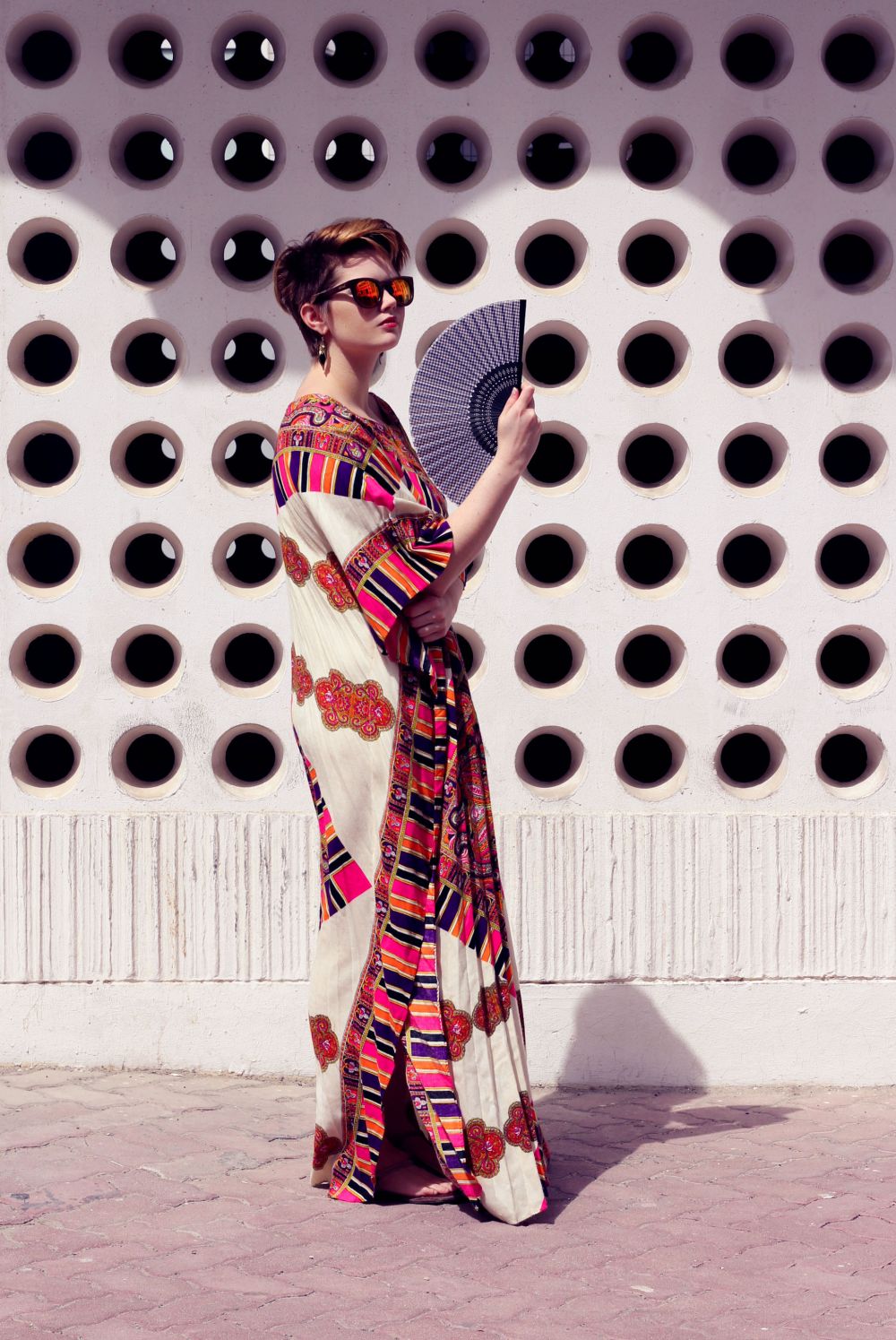 These pictures just scream summer and coolness, don't they? Today I'm really happy to introduce Kayla to you for a new Everlasting Apparel feature. I discovered her blog, Audax Journal, a couple of weeks ago (it's still brand new!) and instantly fell in love with all the colours and the beautiful photography. Kayla is a freelance photographer, so no wonder it looks so great. She's introducing us to the most beautiful everlasting piece today – a dress she got from her grandma! Read on for more about Kayla, her take on ethical fashion and this beautiful dress.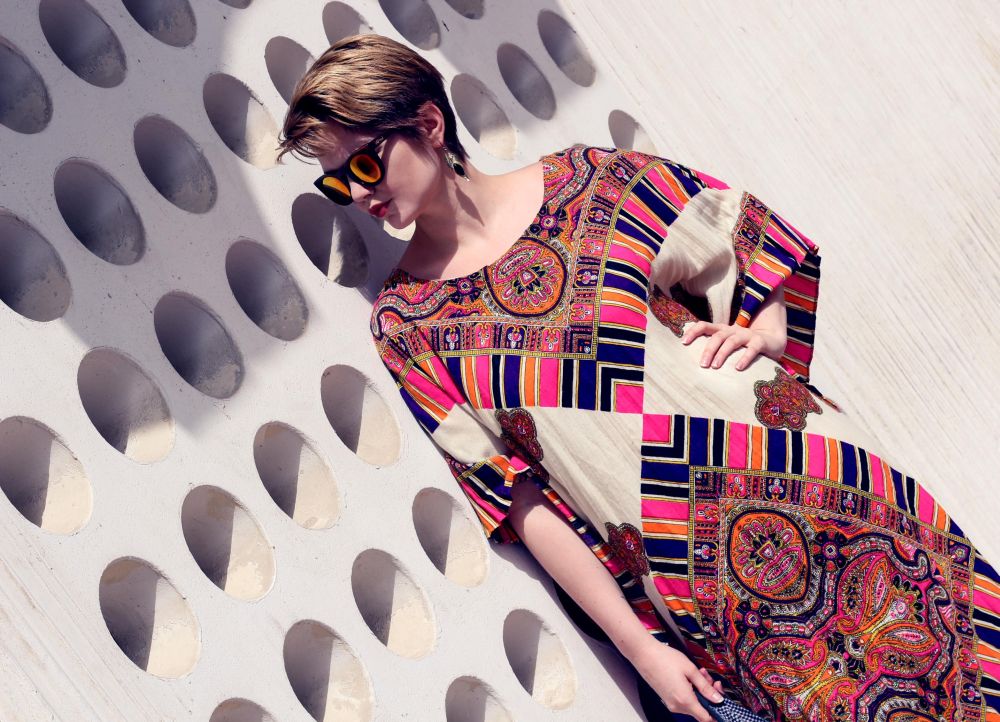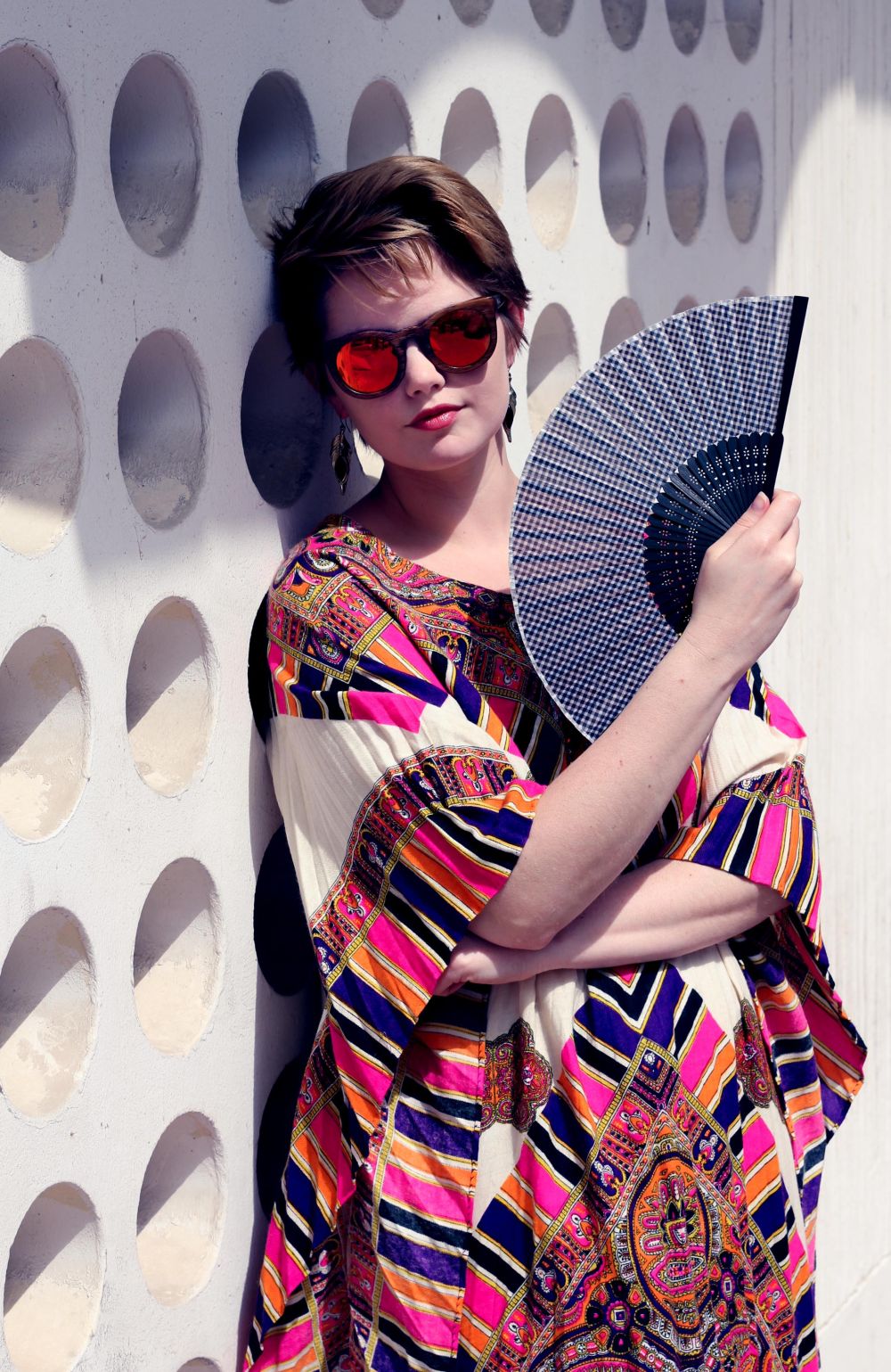 Tell us something about yourself and the Audax Journal!
My name is Kayla, and I am the creator of The Audax Journal. It's an ethical fashion blog devoted to showcasing the colorful side of ethical fashion. When I transitioned to an ethical wardrobe, I noticed there was a common misconception that the clothing was boring. Most of the people I talked to thought it was full of hippy hemp clothes, or trash bag dresses. I knew there was a much more exciting, vibrant side to the industry that many people just weren't seeing. My goal is to show that making the switch to an ethical wardrobe is attainable without giving up your love for color.
When I'm not working on the Audax Journal, I'm a freelance photographer, vegan newbie (I'm trying!), self-taught yogi, and lover of dancing, vintage clothes, classic films, peppermint tea and animals. I spend as much time in nature as possible and take every opportunity to travel. I watch the Harry Potter movies at least once a year and always dress up for Halloween. One day, I hope to have my own homestead and an ethical fashion boutique.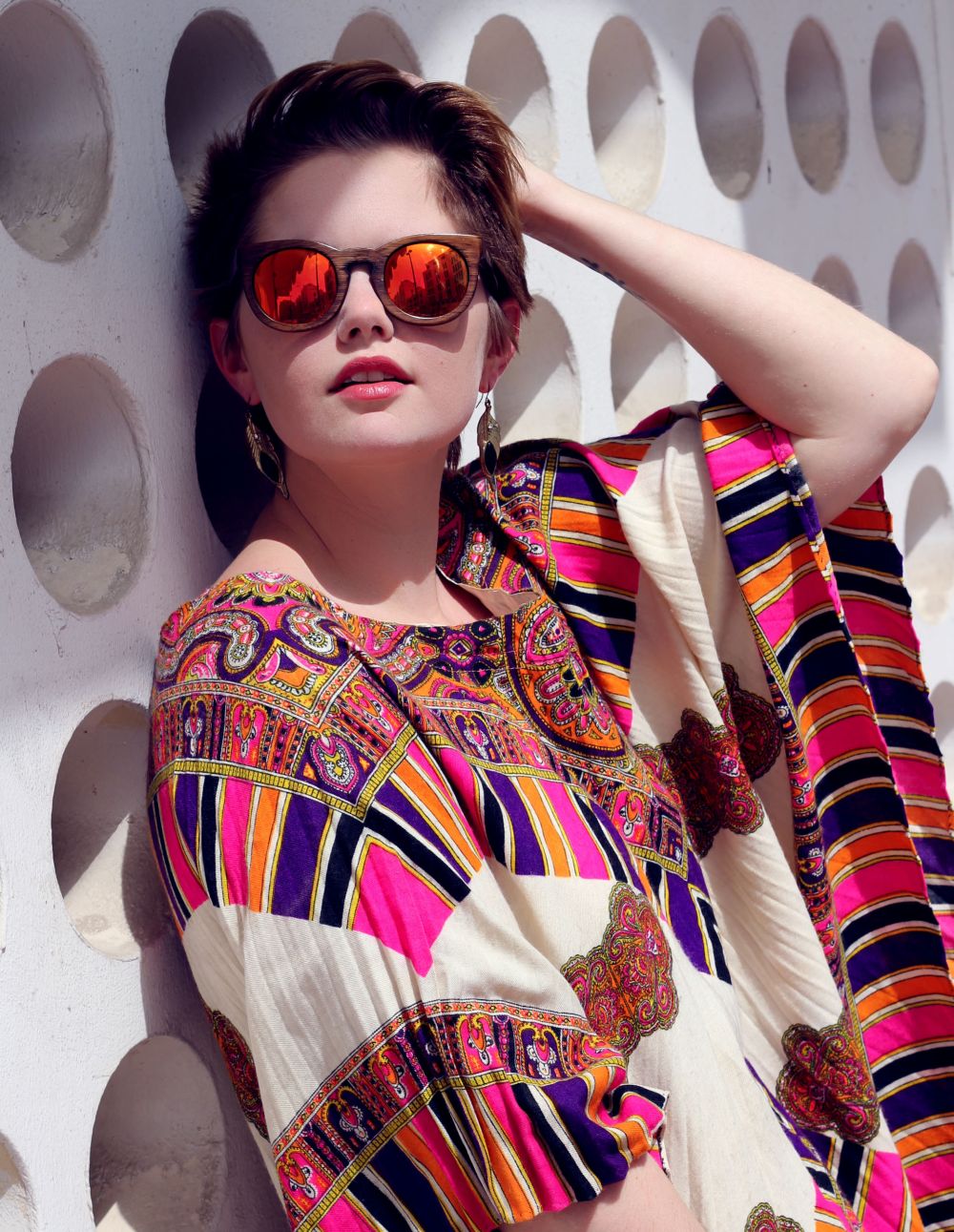 If you could sum up your life at the moment, what would it be?
I'm still in the first month of launching my blog, so my life is full of excitement and challenges. I am learning new things everyday. This project I've been dreaming about for so long is taking shape, and evolving every day. It's one big, beautiful storm. Lots of coffee, research, photo shoots, and music. Everything from classical to gansta rap.
Where and when did you find your everlasting piece?
My everlasting piece came from my grandmothers closet. I remember her opening the bifold doors of a storage closet (where she kept her vintage clothes) and saying the most wonderful words "take whatever you want". *insert angelic chorus and harp playing*. It was a beautiful day.
Is there a special story connected to this outfit?
My grandmother said she couldn't remember where she acquired the dress. Being an international traveler and having spent time in Egypt, Jordan, Morocco, I'd like to think she picked it up during her travels at some dusty, traditional souq in the 1970s. When I moved to Abu Dhabi 2 years ago, I knew I couldn't leave the dress behind. I love that I can wear the same dress as my grandmother four decades later and it's still in style. #win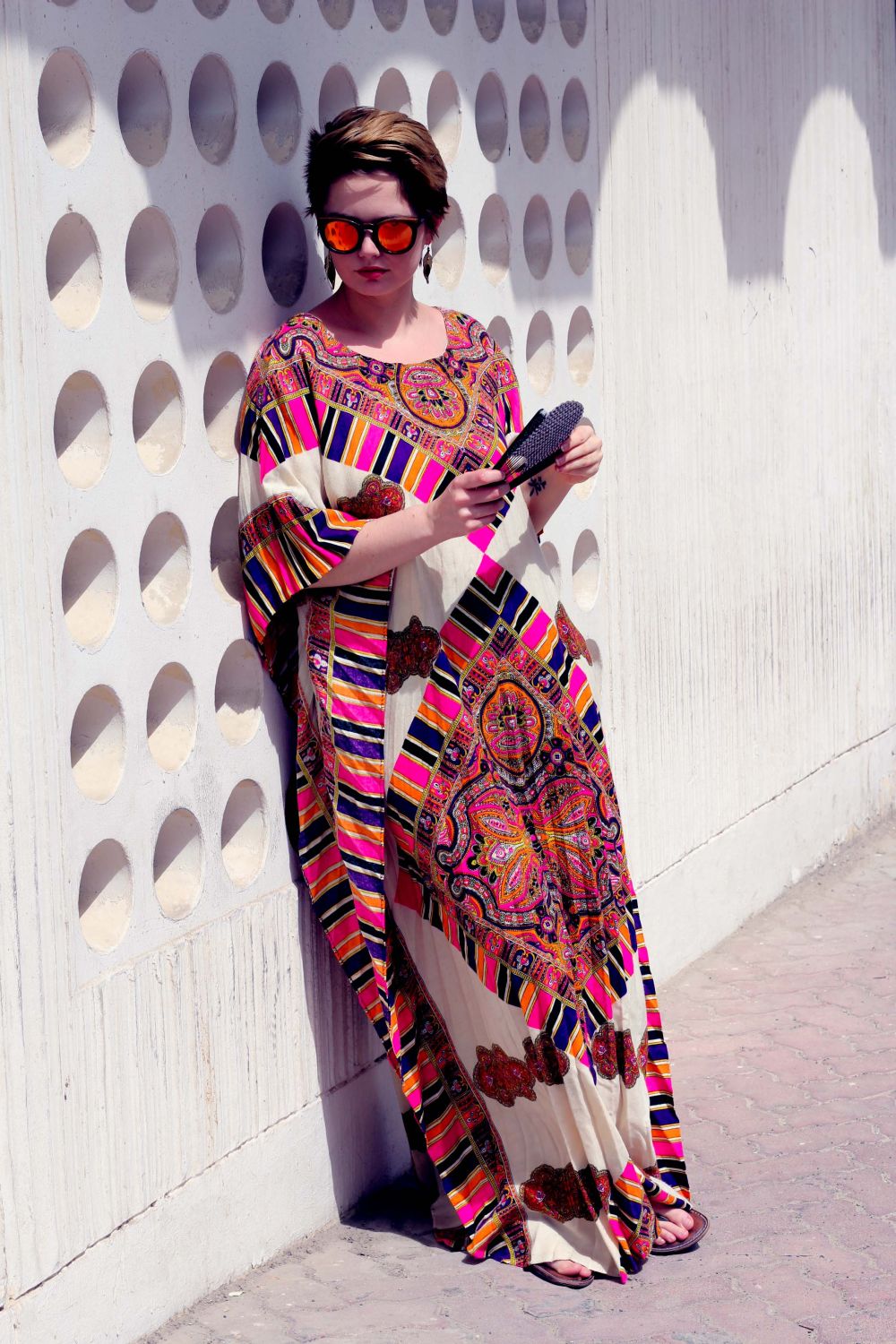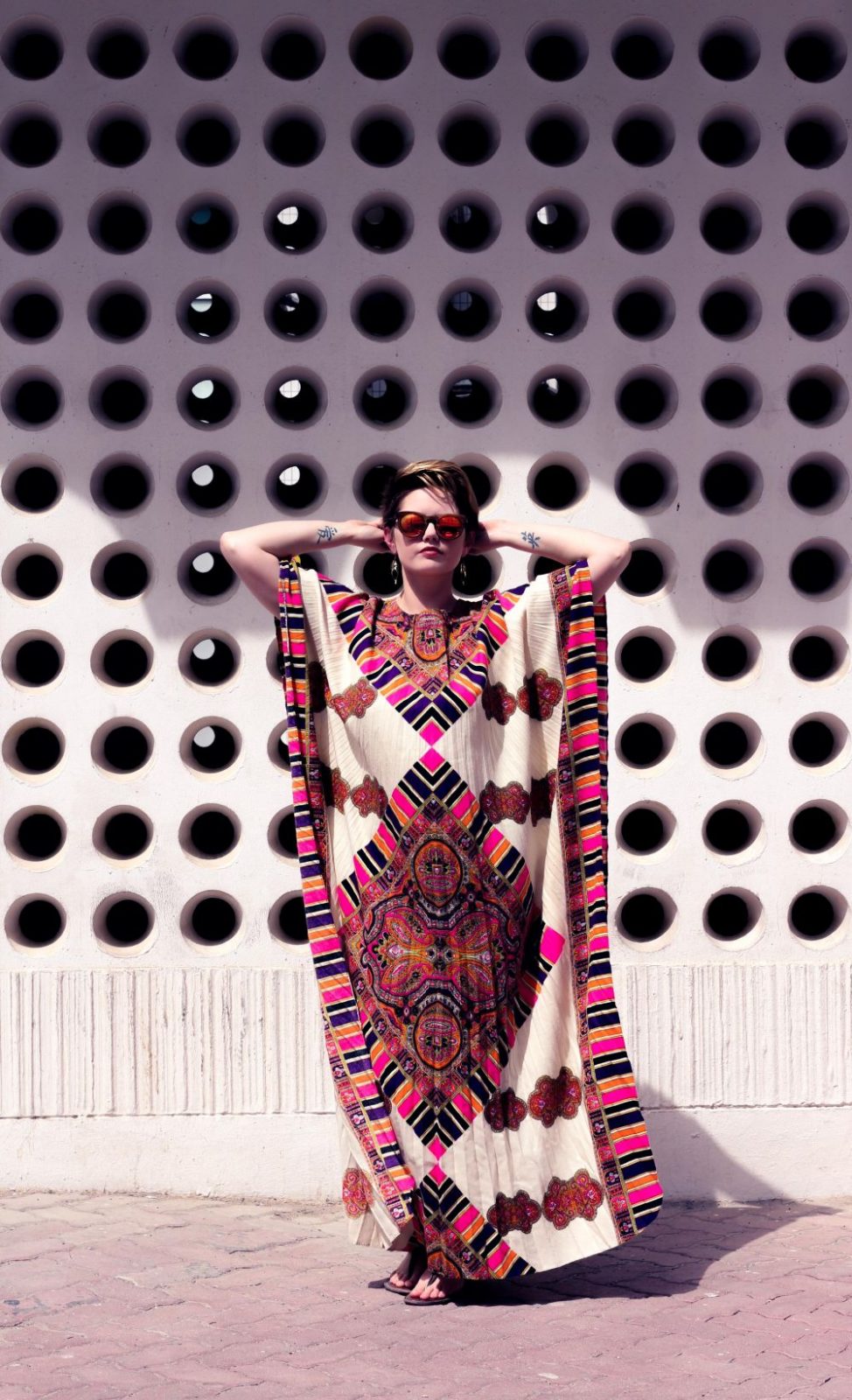 Why do you think slow fashion is important?
Fast-fashion is killing the planet and encouraging modern-day slavery. Sounds a bit harsh, right? It is. It's completely unnecessary and unethical. We only have one life, and one planet. Support slow fashion shows that you care about the human life that stands behind it and our beautiful planet.
Thank you so much Kayla! If you want to follow Kayla online, her blog Audax Journal is over here or you can check out her instagram as well.
About Everlasting Apparel
We live in a world where we don't really keep old clothes, we buy new ones. For me, that's not what sustainable living is about. For this fashion feature I ask bloggers and creatives to show us one of their favourite pieces of clothing. Something they have loved wearing for years. Not fast trends, but something you can wear a lifetime and always feel good in. Those are the pieces that we need to start looking for in our closets. Go here for more Everlasting Apparel pieces.