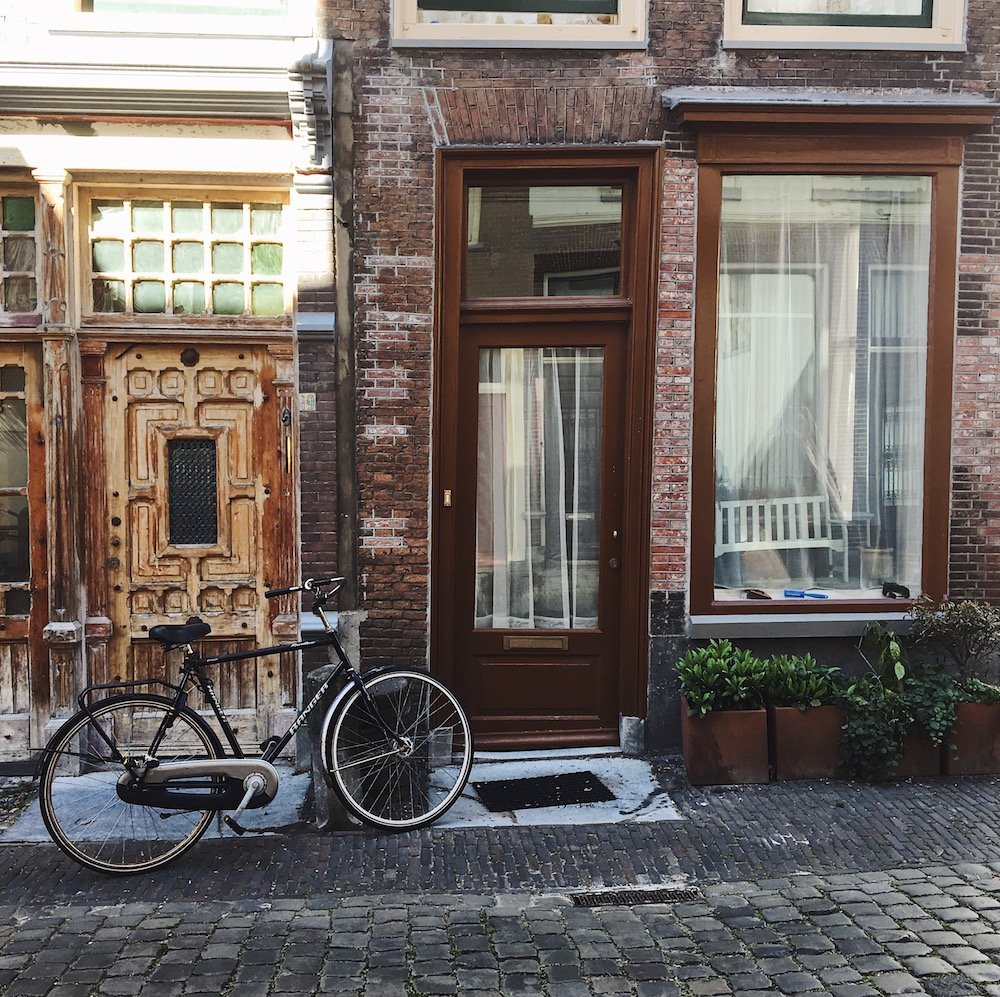 Summer time! This means holidays, free time, traveling! Over here in Germany, summer always starts with three bank holidays at the end of May. So, a few weekends ago, I travelled to Leiden in the Netherlands! It's a beautiful little student town close to the coast. It felt a bit like walking through mini-Amsterdam – without the crowds and the red light district.
Apart from being really beautiful, Leiden is also the perfect spot if you want to spend a slow and sustainable holiday! You can get everywhere by bike or on foot, there's a lot of vintage shops around and there's healthy food options and small coffee shops too! I really fell in love with the town and its slow pace. That's why I definitely recommend that you put it on your list of places to go!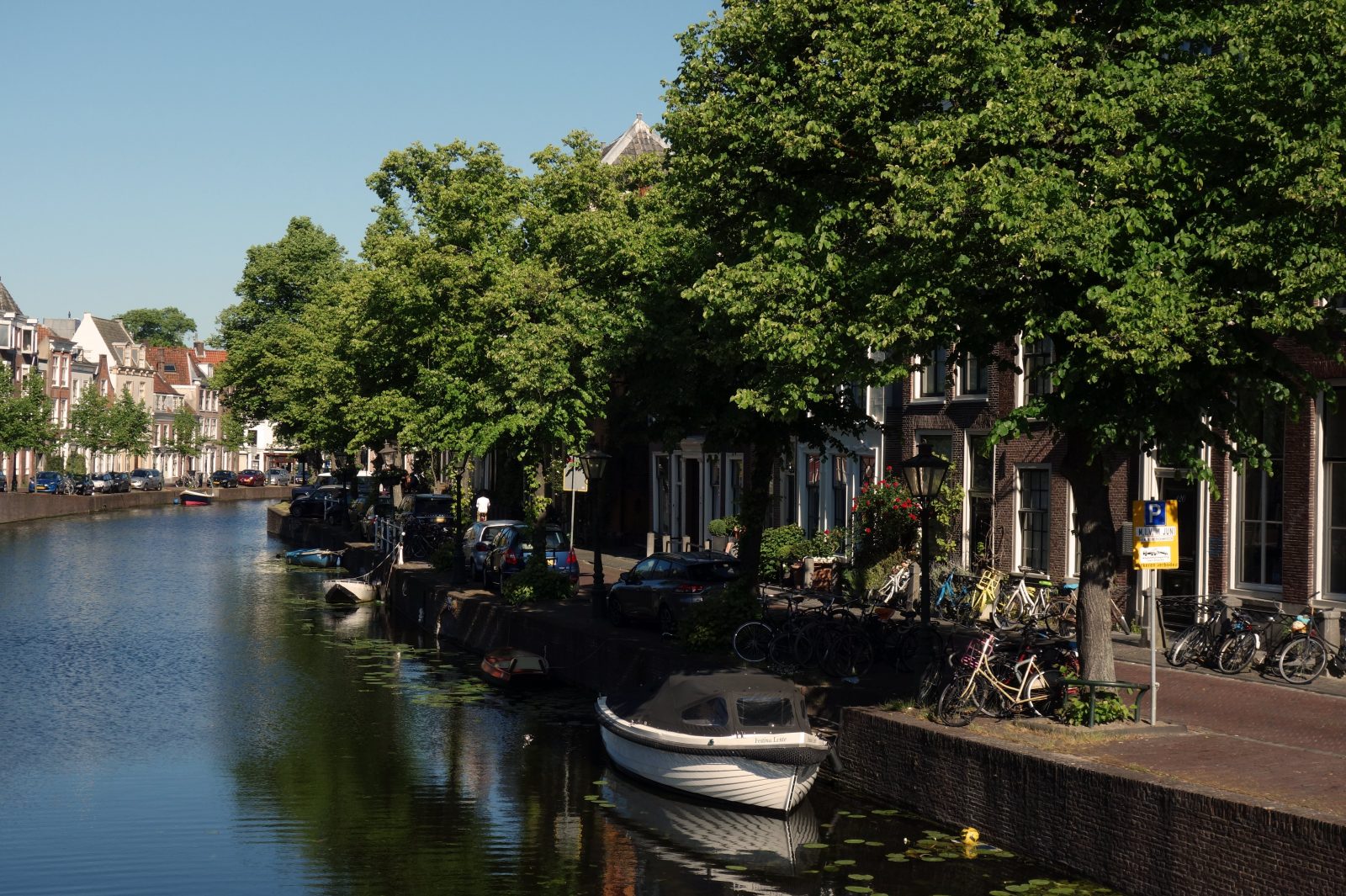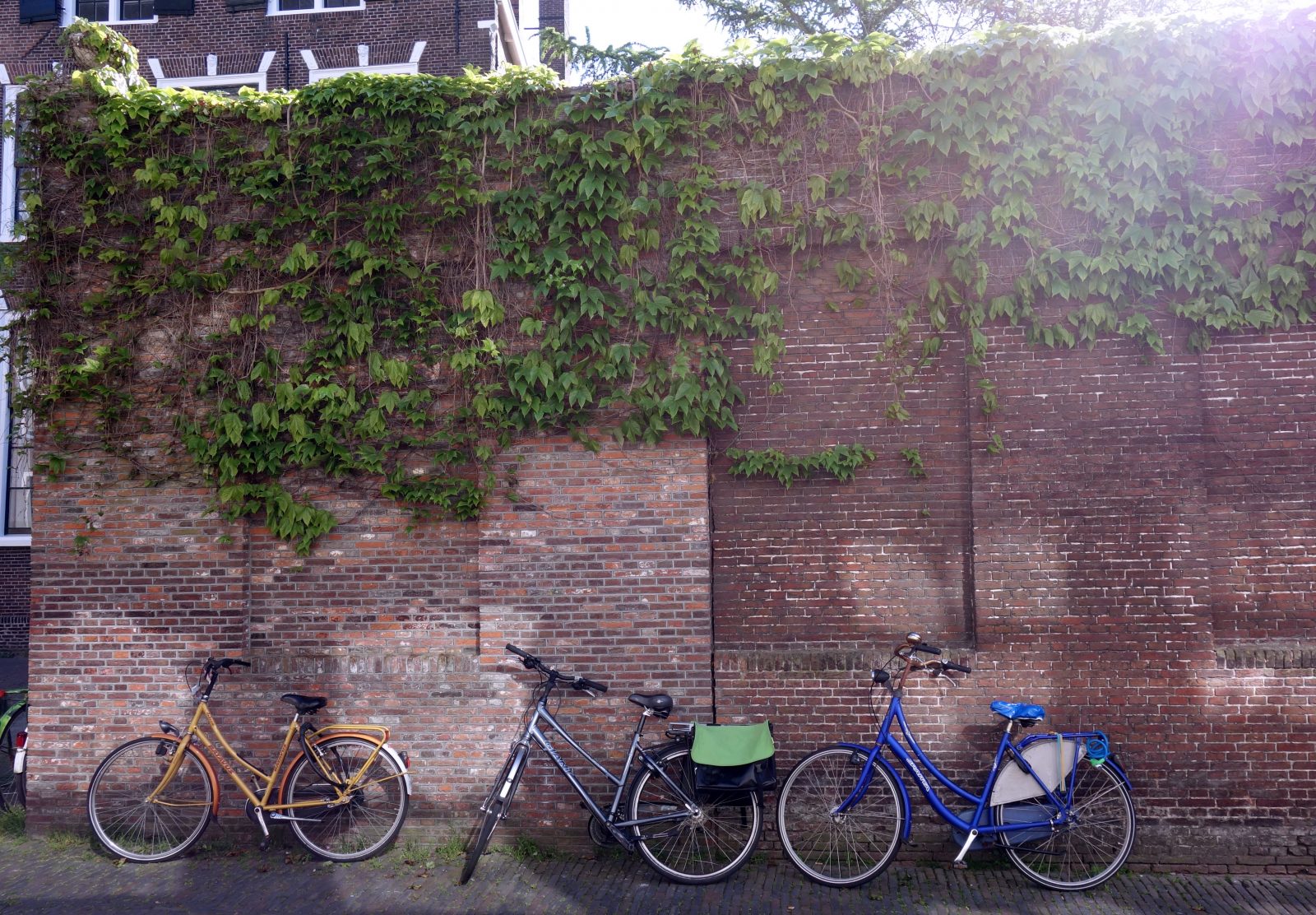 A slow weekend in Leiden
As I said, Leiden is a beautiful small town in Holland. We stayed for four days, but I would have loved to stay longer! So, if you've got a week or two, Leiden will definitely keep you busy! We chose this Airbnb for our stay and it was seriously beautiful. A really lovely flat and in walking distance to a supermarket and the centre of the town. We arrived on the first really hot weekend of the year with around 30 degrees Celsius and sunshine all day long.
This is how we spend our days: We got up really early every day, had breakfast and walked into town. We explored the little alleyways and canals, went vintage shopping and had lunch somewhere on the market place. After lunch (and a coffee), we wandered back to our apartment and relaxed a bit. Later in the afternoon, we took our bikes to the beach in Katwijk, about 7 km from Leiden. We walked along the beach and later sat town for a drink at a beach bar to enjoy the sun.
It was truly the most perfect and relaxing weekend – I feel relaxed just writing this. And, none of these activities have any negative impact on the environment. There are a few interesting museums for rainy days as well (Leiden is Rembrandts hometown for example), but we prefered to enjoy the sunshine. These are my favourite places in Leiden. If there's any I need to add, please let me know!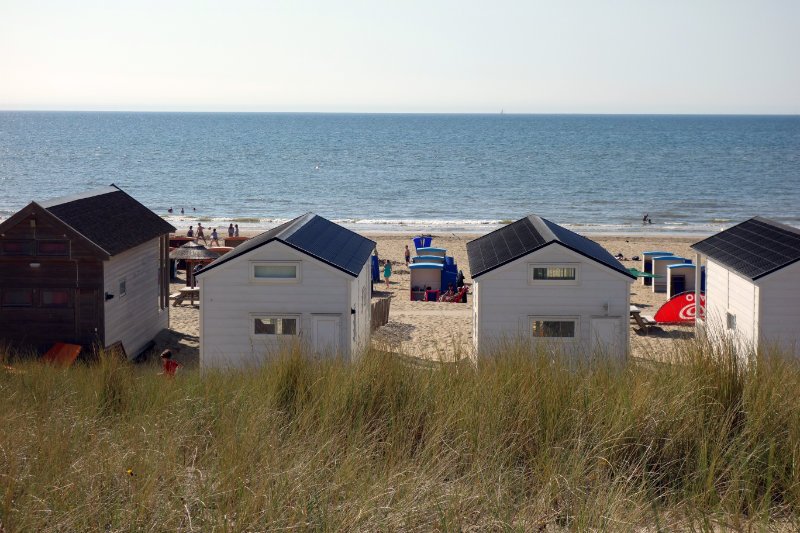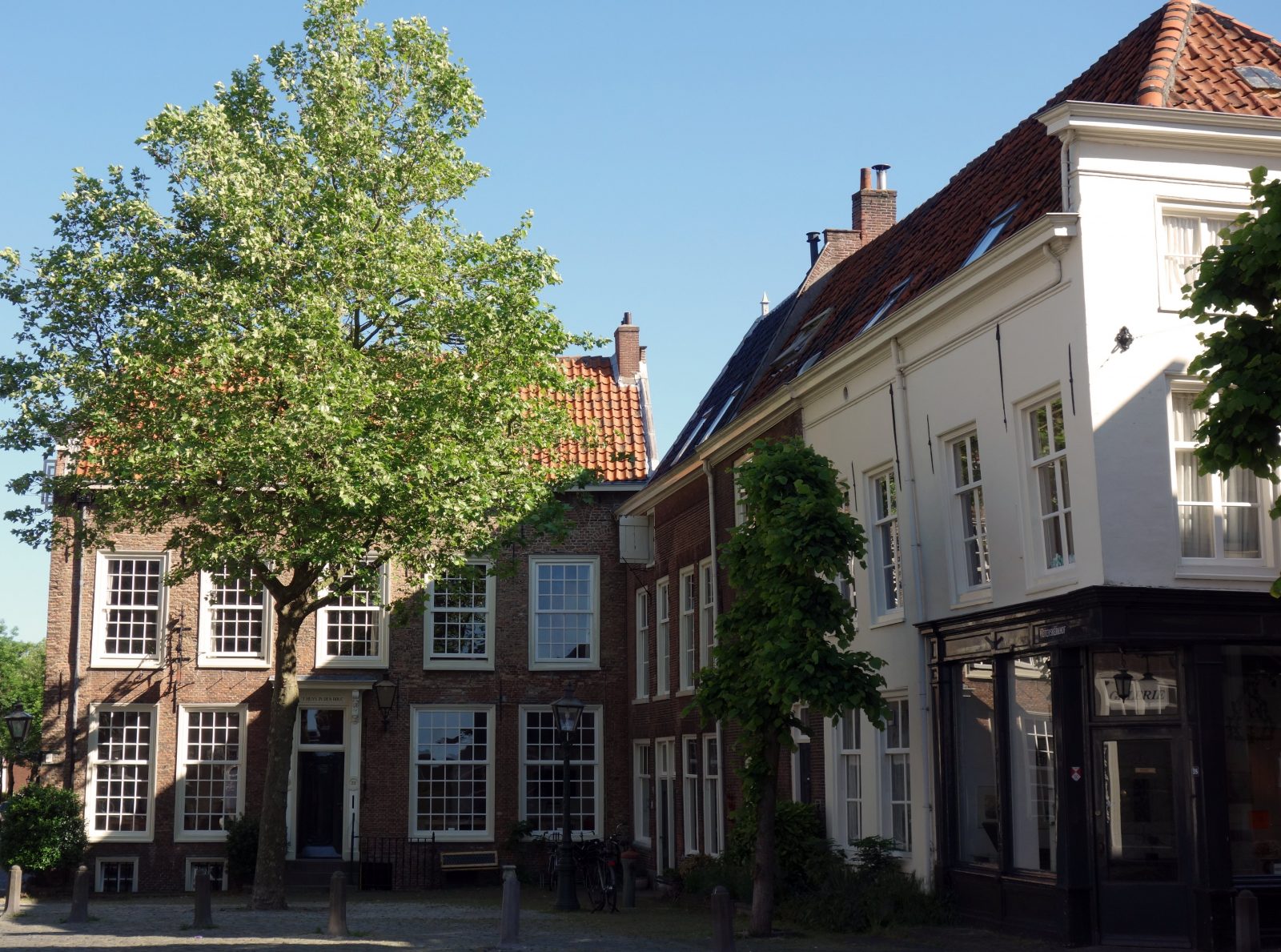 Shopping in Leiden
MEI (Pieterskerk Choorsteeg 18): This store is a total dream. It's one of those places where I could have easily bought everything, since it's exactly my style. I talked to the owner for a bit and her concept is truly beautiful as well! Everything she sells is found on vintage markets around Holland and Belgium or from one of her travels around the world. I wouldn't mind having a store like that as well! If you're in Leiden, you definitely need to visit.
Slats Antiek (Herenstraat 31): This antique store was just around the corner from our Airbnb. They sell beautiful vintage furniture at a really good price. I was really close to getting a little cabinet for my bedroom. I highly recommend a visit as well!
Rusty Zipper (Pieterskerk Choorsteeg 30): One of the many great vintage fashion stores in Leiden. I can't name them all, but if you want around in that part of town you will find them ;) I bought a crazy pair of culottes that I probably never would have picked up at a normal store. The owner was incredibly nice as well, so I'd just recommend going and exploring!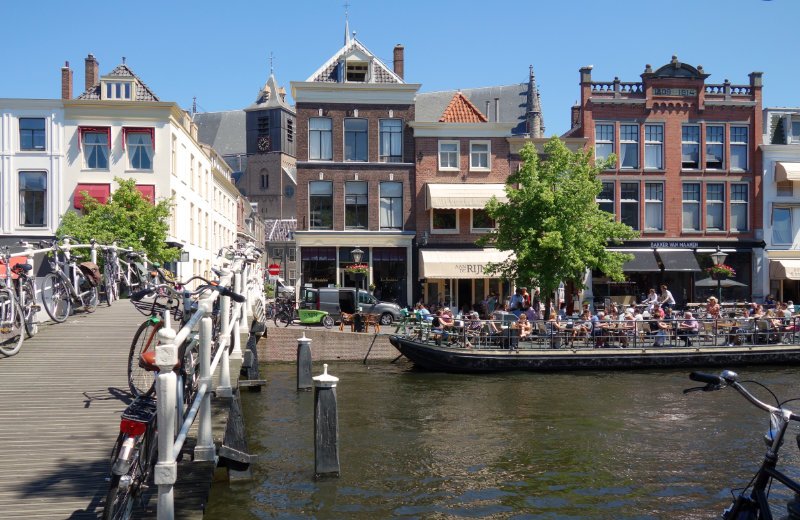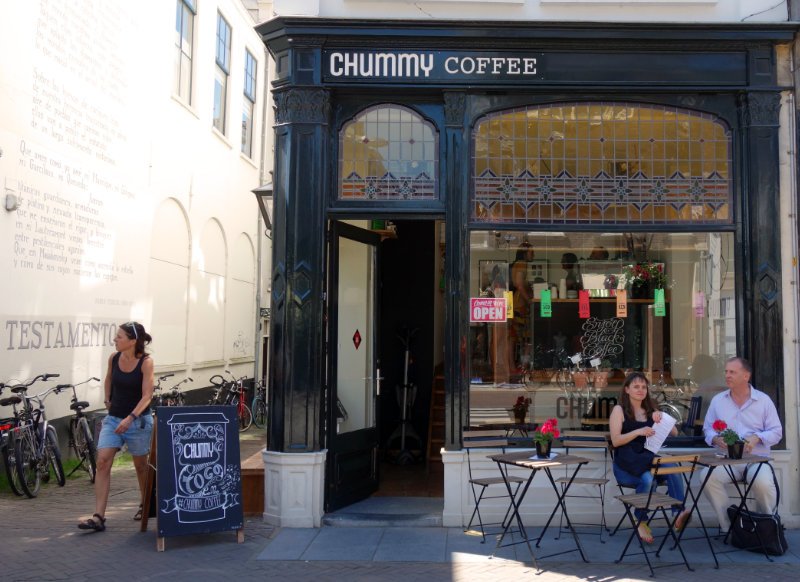 Coffee & Food in Leiden
For a town of its size, Leiden has a really big selection of cool restaurants and fair coffee places. We only managed to visit a few, but these were all worth the visit. Again, since the town is so small, just wander around and walk in at promising place, it will likely be good!
Chummy Coffee (Breestraat 97): The interior is really stylish and cool and we had a really tasty iced coffee! This one is a must!
Francobolli (Apothekersdijk 38): Very cool interior as well and right by the canal. Perfect to lounge around a little bit.
Roast and Toast (Burgsteeg 3): Very friendly and right next to a beautiful interior store. And of course, delicious as well.
Mamie Gourmande (Gangetje 14): We didn't manage to go, but it looks amazing, so needed to be included in here – a little French bakery with heavenly croissants.
Dende (Nieuwe Rijn 5):  This one is right by the canal as well and I had the most amazing goats cheese salad. Perfect for people watching too! The outside seats are a lot nicer than inside though.
Lunchroom Logica (Stille Rijn 11): This lunch place is right by the canal as well with beautiful views on the city. Everything they serve is eco-friendly and bio, which is pretty cool. In my opinion, the dishes were a bit overprized, but still: Good for the planet and really tasty.
As I said, there are probably way more eco-friendly places to discover around Leiden. I definitely can't wait to be back soon in this little gem of a town. Let me know if you visited as well!