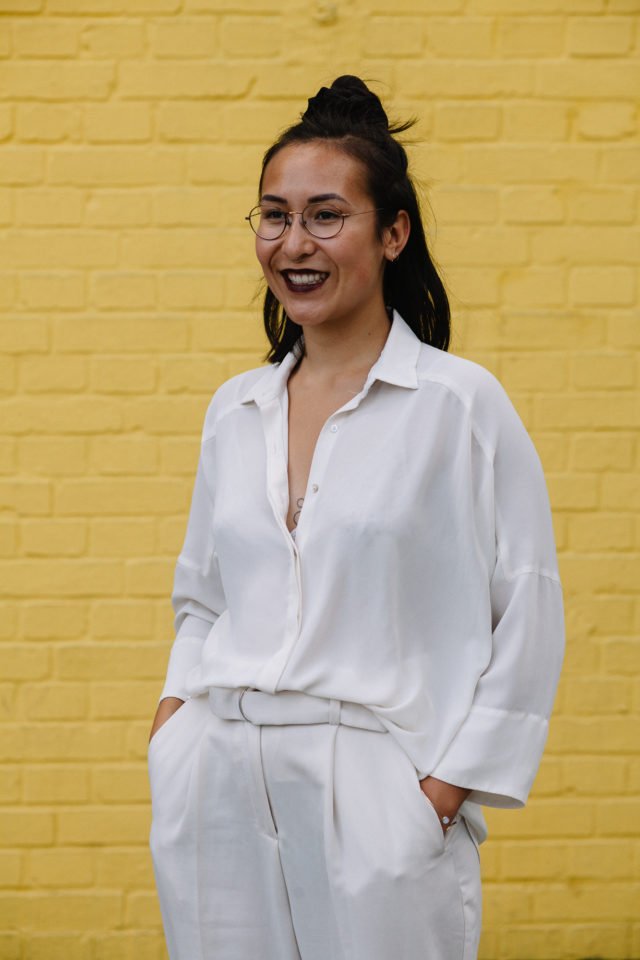 What inspires you? For me, it's listening and talking to women who decide to go their own way. People who – despite being young and at the very beginning of their career – are willing to fail and go new ways. One of these women is Kim Gerlach, a fellow fair fashion enthusiast and blogger over on Kim goes Eko. When I read on her blog that she's decided on a career change to dare and try something new, step out into the unknown, I was interested immediately.
Today, we're talking about her journey towards sustainability, why she decided to go her own way and how you can move towards change as well. Enjoy reading!
Tell us something about your journey!
A few years ago, while studying a rather unsatisfying bachelor of economics, I started to blog about sustainable fashion. Why? Because I wanted to document my experiment of not buying fast fashion for one year. This was the starting point for most of what I'm doing today. I've joined the start-up VinoKilo, have continued blogging and at one point decided to study again. These studies gave me new insights into leadership theories and sustainability.
My studies also "taught me" about Scandinavia, because I had to moved to Sweden. Now I'm continuing to live here and decided to start a career in Sweden. I'm stepping into social innovation, sustainability and the entrepreneurial eco system of the city of Malmö. 
Read more…