Today I am very happy to introduce Maykher to you! It's a beautiful fair fashion label from England that has been born out of a Crowdfunder not even a year ago. Maykher has vowed to promote makers, instead of machines and thus save some beautiful old techniques. I really love their wonderful clutches, bags and scarves. If you're looking for a meaningful gift or a little treat for yourself, check out their store!
Heidi from Maykher has kindly agreed to answer a few question about the label and their ideas about slow fashion for us. Enjoy the interview, I definitely loved her answers!
Tell us more about Maykher and the idea behind it!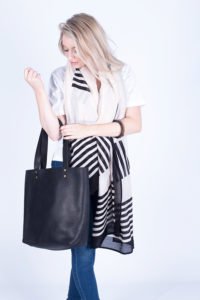 The idea of Maykher came about as I wanted to find a way to tackle some international social issues that I felt passionate about. I have always been aware and troubled by the negative treatment of women/girls around the world. Opportunities for many women and girls are so limited and their value disregarded purely based on their sex. It's a travesty for womankind in any time period, but especially in 2017!
I wanted to do something but I had no idea what or how. I had no formal experience in foreign aid, international affairs or social care but I knew fashion well! Therefore I used my knowledge in the industry as my tool for good. (more…)