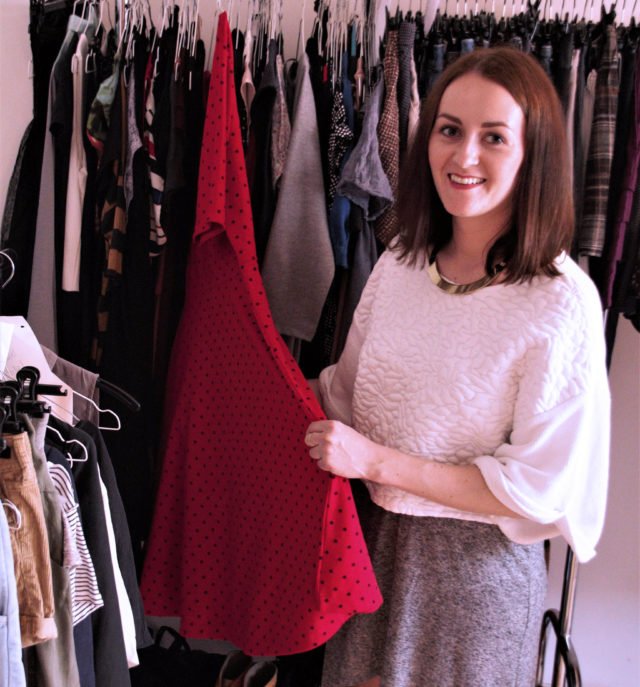 If only you could borrow clothes instead of buying new every time…that's what Laura thought one day, desperate about her full closet and not enough clothes she actually liked. Half a year later, Kleiderrebell was born, an online store where you can borrow clothes as long as you like them. As soon as you're fed up with wearing them, you give them back :)
I've talked to Laura about the story of Kleiderrebell – and how we can all make a change by consuming slower (ps: I borrowed some clothes from Kleiderrebell too – you can see the post here!)
Where do you put the line between slow and fast fashion?
Slow and fast fashion are different in a number of ways. Firstly there's the working conditions of the garment workers. Are they getting paid fairly? Is their workload doable? Are the factory owners observing the laws? That's the side of the producers. On the other side there's us, the consumers. We are responsible to consider the difference between slow and fast fashion. Where do I buy my clothes? Am I willing to pay more than 20 Euro for a t-shirt? Do I really have to buy a new garment every week? Is secondhand a possibility for me as well? If I ask myself these questions, I'll get a lot closer to a slower way of life.
When did you become interested in sustainable fashion?
I think I first thought about it about 8 years ago. As a part of my fashion degree I was able to go to Dhaka in Bangladesh and glimpse behind the scenes of the fashion industry. It was such a different experience to be in a country, that produced most of our clothes – especially back in 2009 when hardly anyone was talking about fair fashion. We only went to 'good' factories without child labour or 16-hour days. Still, you could see the stark poverty out in the trees. And of course we saw the kind of factories that you might know from TV – the ones where you just know, somethings not right. (more…)