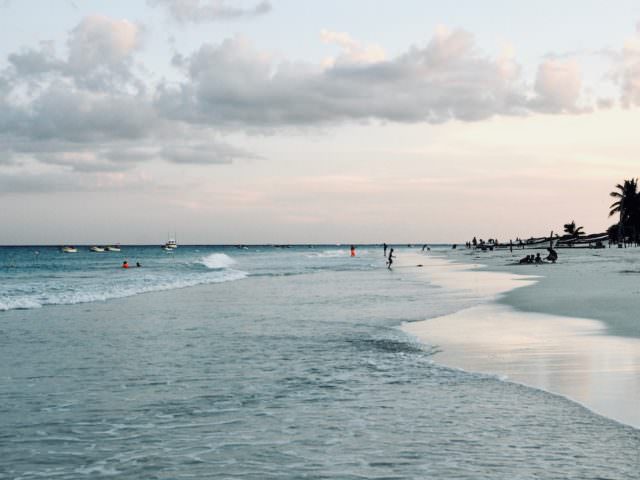 You know that I love to travel. There are so many beautiful places I yet want to discover and so many countries I want to visit. I recently traveled to Mexico and was really happy to meet new people, eat exciting foods and see more of the country. In preparation for my trip, I didn't only pack my suitcase, I also read up on sustainable tourism.
If you're trying to live a sustainable life, those aims shouldn't end when you're on holiday. Take care of the country you're visiting and the people living there. It's natural, in my opinion: If I try to buy fairly produced items that don't exploit others or harm the environment while I'm at home, why would I travel in a way that does exactly that?
Of course, when it comes to sustainable tourism, the power for big change lies with travel businesses and hoteliers. Still, we as travelers can achieve more than we think. If we guide our decisions by the people whose country we're visiting and their needs, we can take a big step towards a better tourism industry. As with all big topics, it starts with small beginnings. These are the basic steps, everyone should follow on their trips.
Go by train instead of flying
The other day, I read a really interesting article (in German) on trying to fly less regularly. To me, it illustrated once more how bad flying is for the environment and that we should probably stop flying. To be honest, I struggle with that. I know that you can live as sustainably as you want to – flying kind of cancels all of that out. I already take the train whenever possible, but I also love to explore the world and seeing countries like Mexico and Uganda.
So for next year, I will try to take less trips to faraway places and more local train journeys. Germany is beautiful, after all. If I do go on a plane journey, I will stay for at least a couple of weeks, so it was truly worth it. Brot für die Welt set a great rule of thumb I will try to follow: If you're flying less than 2.000 kilometres away, stay for about 8 days. If it's farther, try to stay at least 14 days. Don't fly on any shorter trips (take the train instead).