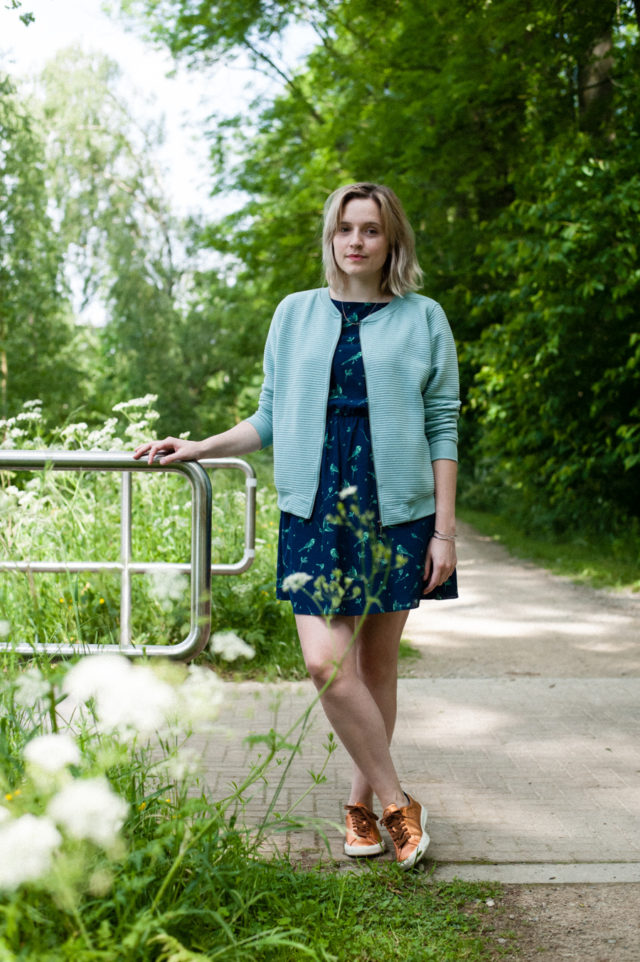 Today I'm excited to bring back Everlasting Apparel again! I really love reading people's stories and hearing what they connect to their favourite pieces of clothing, so I'm happy there's finally another post in this series again (and it's a good one). Meet Naomi, a conscious fashion and lifestyle blogger from Antwerp in Belgium – one of my favourite cities in the world. She's a biologist and a blogger (perfect requirements for a blog on sustainable fashion) She blogs about her journey with fair fashion and as a newbie vegan, so if you're into these topics, check out her blog, it's beautiful!
Tell us something about yourself!
Hi everyone! I'm Naomi from the personal blog '
Dress your life
', born and raised in a little country called Belgium. Ever since I was little, I wanted to do something with animals and that's how I ended up being a biologist many years later. During my studies I learned so much about both fauna and flora, which resulted in a huge admiration for everything nature. Finding a job in biology proved to be quite the challenge, that's why I channelled my passion towards my free time. From adventurous travels into carnivore territories, to long forest runs, and finally to my blog! After watching 'The True Cost' I could no longer willfully contribute to such a destructive system and totally turned around my shopping habits and blog content. From now on I'm going the green mile!