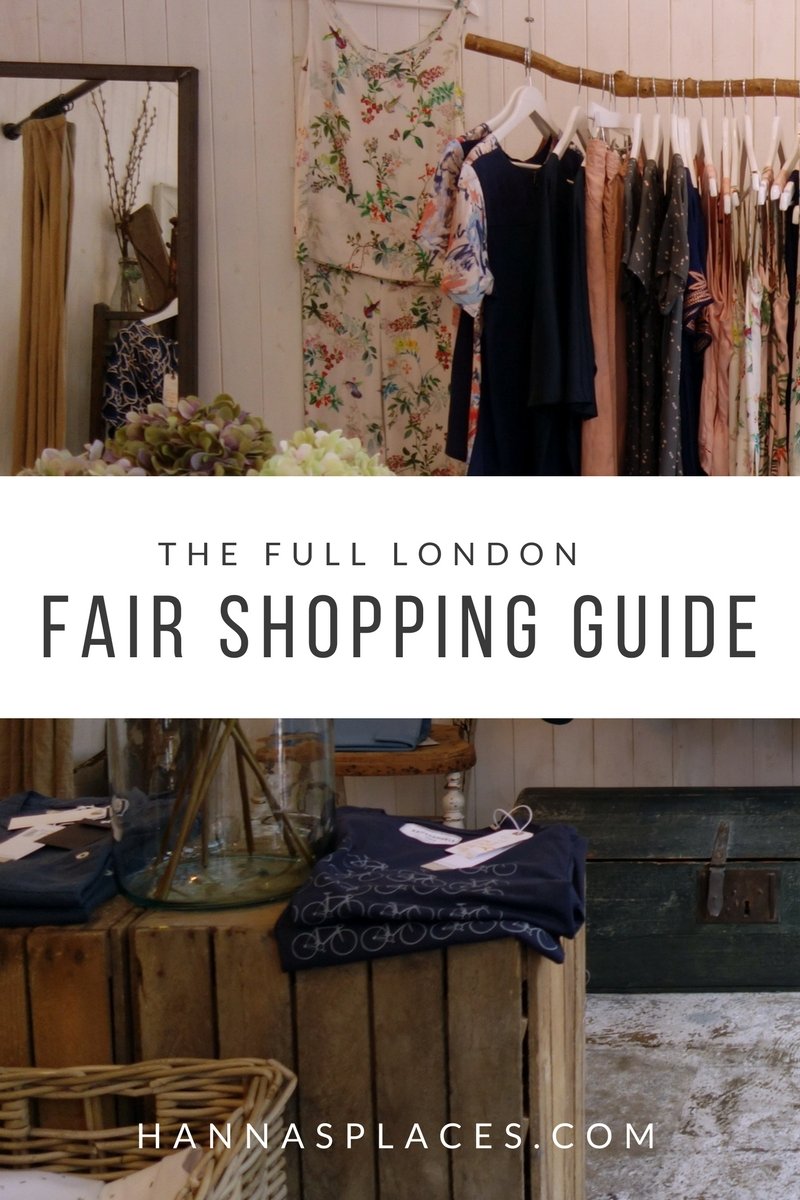 As a 'fair shopper', going on holiday naturally means that I won't head into high street shops just because I'm abroad. Gladly, there's more and more fair fashion boutiques and vintage stores popping up all over the world. On my last trip to London, I got lucky at a charity shop and actually only brought back secondhand souvenirs. If you're planning a trip to London soon, here are my favourite London fair fashion shops you need to visit. There's probably tons more, so tell me in the comments if you've got more tips for me!
London fair shopping boutiques
One of the (small) disadvantages of ethical shopping is that you mostly have to order online. There just aren't a lot of fair fashion labels on the high street! Gladly, there are more and more ethical boutiques popping up – and of course there's a few cute  London fair shopping boutiques as well.
The Keep 
The Keep is a beautiful little boutique in Brixton Village. It's a really cute store and they stock all kinds of different fair fashion brands from People Tree to Armed Angels and Beaumont Organic. If you only want to get something small, they also stock beauty products and accessories. Little tip: After browsing The Keep you can go to the other lovely stores in Brixton village or go for a coffee just round the corner! (more…)